The 15 best books of 2016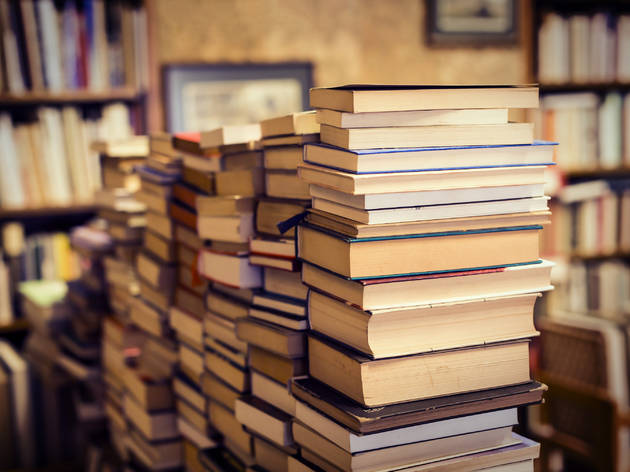 How many of the best books of 2016 have you already read? Yeah, that's what we thought—it's time to get some serious reading done. Don your coziest sweater, pick up one of these books, and settle into a comfy nook in one of the best bookstores or best coffee shops in NYC. Once you make your way through this list, better get started on the best books about NYC.
The 15 best books of 2016
01-The Girls by Emma Cline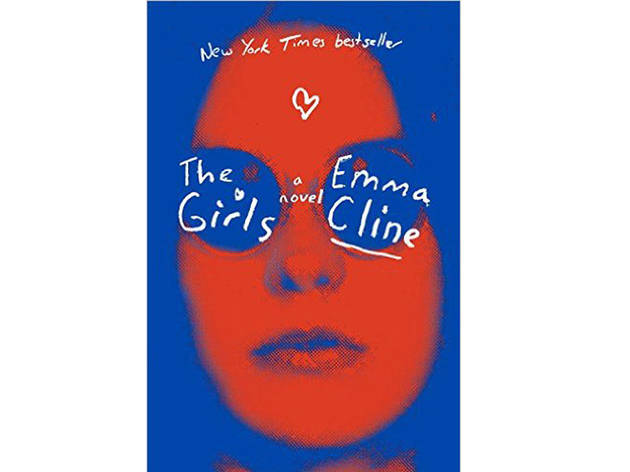 It's rare for a debut novel to have this kind of impact. This coming-of-age story set in Northern California in the 1960s follows Evie, a lonely 14-year-old desperate for attention—any attention. She finds it in the seductive, mesmerizing Suzanne, a 19-year-old follower of Charles Manson, and soon, Evie falls in with the cult. Little does she know that the group is careening toward an unthinkably violent end.
02-When Breath Becomes Air by Paul Kalanithi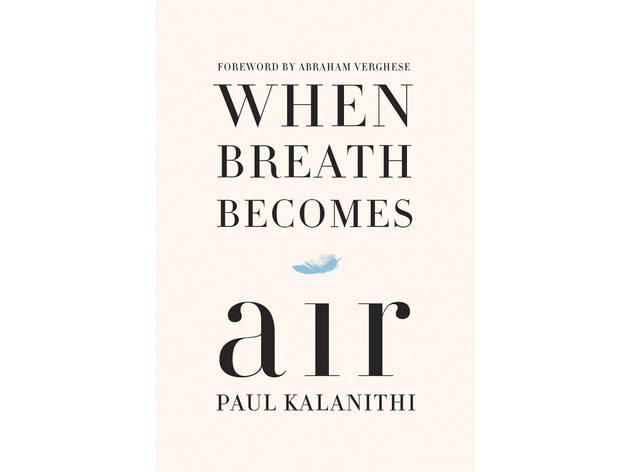 Life changes in an instant. One second, Kalanithi is about to finish his postdoctoral training in neurosurgery and has a whole world of possibilities ahead of him; the next, he's a patient struggling with a stage IV cancer diagnosis. At that moment, when many people would simply quit, Kalanithi decided to write a book. His resulting memoir is poignant, gripping and beautifully composed.
03-13 Ways of Looking at a Fat Girl by Mona Awad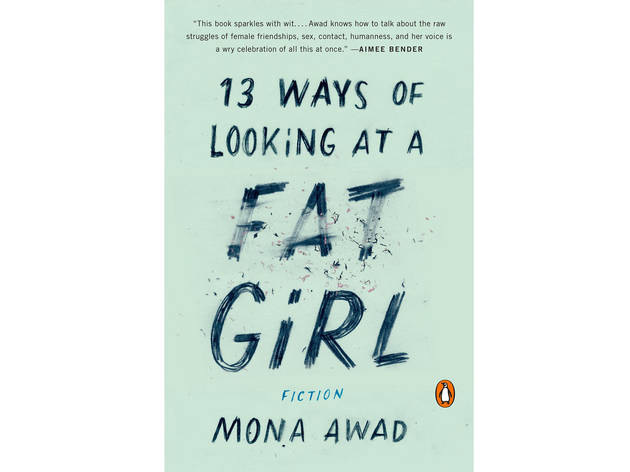 Dark and caustically funny, Awad's debut novel-in-short-stories centers on Elizabeth, a woman who has always struggled with her weight. As a teen, she fights with her best friend over which one of them is more of a whale; as a young woman, she struggles to find stylish clothing that fits her body type; as a professional, she obsesses over the skinny coworker she loves to hate. The book somehow manages to strike a balance between depressing and hilarious—think Lena Dunham in Girls.
04-Bucky F*cking Dent by David Duchovny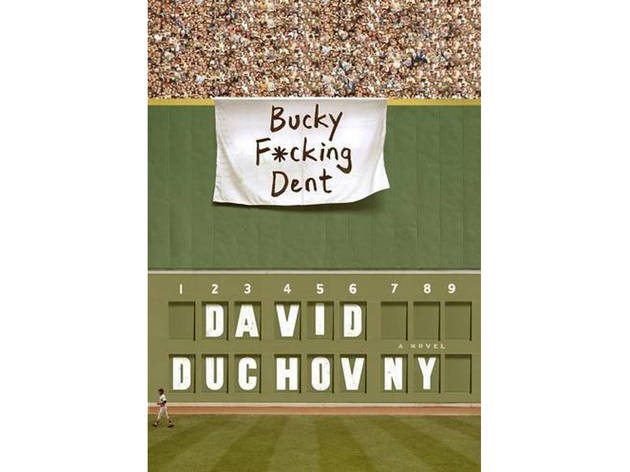 Everything changes for Ted—an Ivy League graduate who sells peanuts at Yankee Stadium by day and works on the Great American Novel by night—when he discovers his estranged father is dying. Ted moves back into his childhood home to care for the cantankerous widower, and plenty of melodrama ensues as the two reconnect. Though it sounds grim, actor-author Duchovny's novel is full-on hilarious, finding joy in even the smallest moments between father and son.
05-What Is Not Yours Is Not Yours by Helen Oyeyemi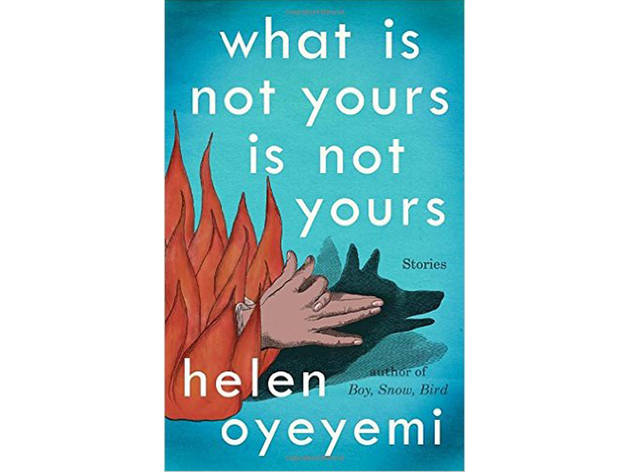 Each of Oyeyemi's short stories stands alone, with just a few threads connecting them. Characters show up in multiple tales, and locks and keys keep popping up in the plots. Imaginative, playful and entirely unique, this collection of short stories is magical
realism at its finest.
06-You Will Know Me by Megan Abbott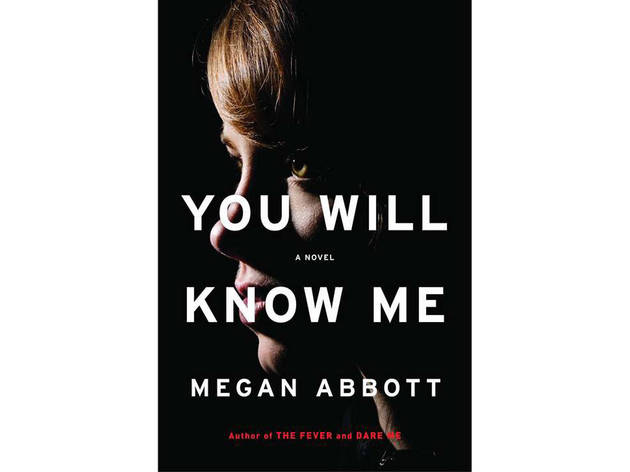 The gymnasts in Abbot's psychological thriller are not the bedazzled sweethearts we're used to cheering on during the Olympics. No, these teenage girls are ambitious, cunning and perhaps not who their parents think they are. When Ryan, a young hottie who works at the gym, is killed in a mysterious hit-and-run accident, the girls and their parents must grapple with the truth of their situation—and how little they know about one another.
07-Sweetbitter by Stephanie Danler
Sweetbitter lines up with a trope we've read a million times before—small-town girl moves to the big city—but somehow, manages to keep the story thrillingly fresh. Tess isn't quite the doe-eyed heroine we're used to reading about. She takes a job as a backwaiter at a prestigious New York restaurant (cough, Union Square Cafe, cough), and falls deep into the hard-partying lifestyle of her fellow servers. What's more, as Tess develops a palate for foie gras and fine wines, she's also exploring the fine line between friendship and lust, sex and intimacy.
08-The Queen of the Night by Alexander Chee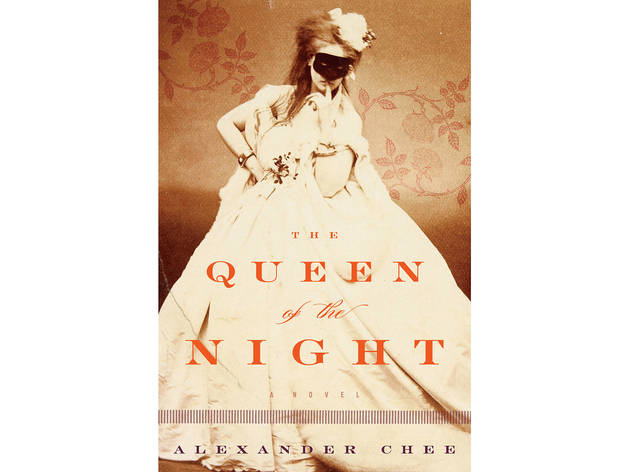 The melodrama and spectacle of the Paris Opera colors every scene of Chee's novel. Our main character is Lilliet Berne, a soprano and budding starlet who's hiding her past as a courtesan and ladies maid. When a mysterious stranger approaches her with an original role written just for her, Lilliet thinks she has finally achieved the pinnacle of success—until she realizes the opera could reveal the truth about her past. The author drew inspiration from stranger-than-fiction opera history, making for a fascinatingly absurd story that almost seems real.
09-The Underground Railroad by Colson Whitehead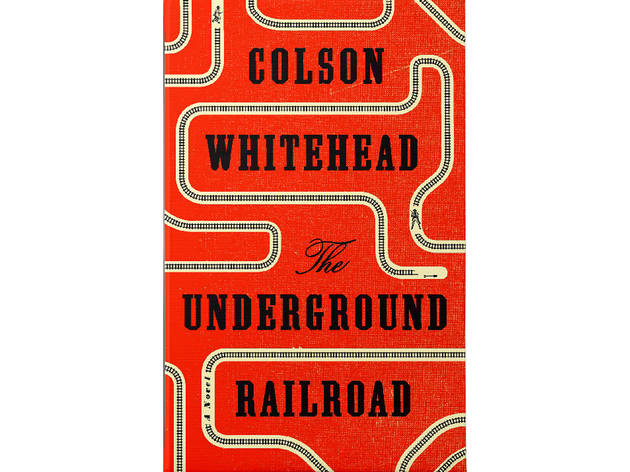 Whitehead's critically acclaimed novel meshes together history with surrealism, creating a dreamlike atmosphere that reminds the reader of both poetry and fable. The author turns the network of abolitionists who aided escaping slaves into a literal railroad hidden beneath the soil. Even after Cora, the teenage protagonist, manages to escape the cotton plantation and hitch a ride on a train headed north, her trials are far from over. Though Whitehead has transformed Cora's journey into a kind of myth, the raw emotion in her struggle for freedom is as real as it gets.
10-Seinfeldia by Jennifer Keishin Armstrong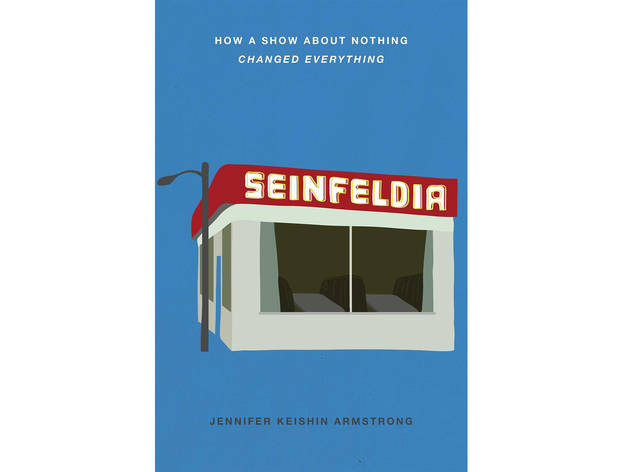 Nine years—that's how long Seinfeld, or the "show about nothing", was on the air. Of course, that's not counting the thousands of reruns that have aired since the series ended in 1998. Lovers of comedy, New York City and ruffled pirate shirts will love this deep dive into the show's history and creation, written with detail and precision by a former Entertainment Weekly staffer.
11-Mr. Splitfoot by Samantha Hunt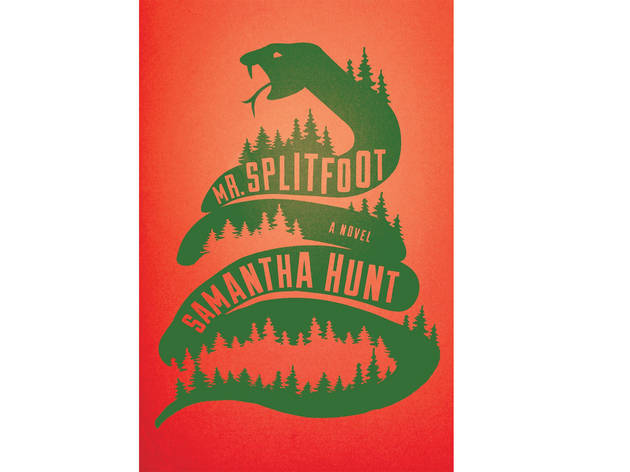 This story follows Ruth through two separate narratives through different times of her life: as a girl, she befriends a young ophan named Nat who can communicate with the dead through a shadowy creature known as Mr. Splitfoot, and as a mysteriously mute old woman, she leads her pregnant niece Cora on a journey deep into the woods of upstate New York. The gothic novel runs through two time frames, and yet, both storylines seem to be heading to the same ominous conclusion. Creepy, disquieting and unsettling, this book grabs the reader right away.
12-The Girl With the Lower Back Tattoo by Amy Schumer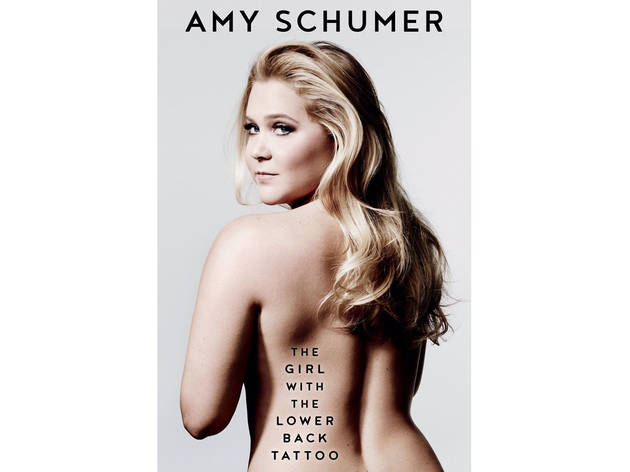 Schumer has rejected the idea that her book is a memoir several times—she's not that old, people! And it's not an advice book either—her collection of personal essays is more like a tongue-in-cheek take on the greatest hits of her life to date. Schumer is as unflinching in her writing as she is in her stand–up, and her account of losing her virginity or fleeing an abusive relationship feels more like catching up with a friend over drinks than reading. Though she writes "this book has NO SELF-HELP INFO OR ADVICE FOR YOU", readers may find bits of empowerment sprinkled among the jokes.
13-Frantumaglia: a Writer's Journey by Elena Ferrante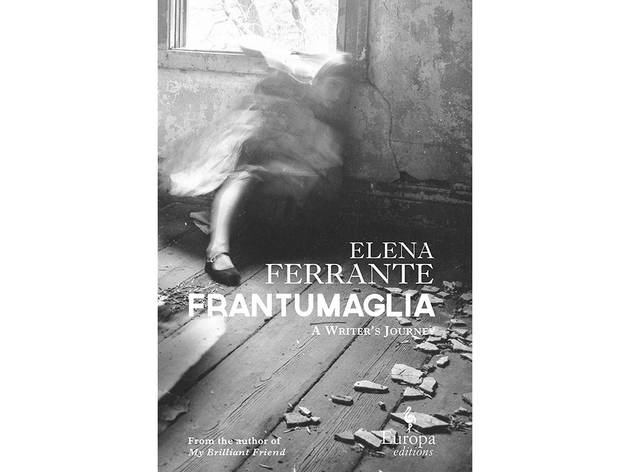 When news broke that an Italian journalist had discovered the identity of Elena Ferrante earlier this year, the literary world exploded. Despite—or perhaps, because of—her cult following, the contemporary Italian novelist always preferred to write under a pseudonym, keeping her true identity a secret. Her latest book—a collection of letters, essays and writings revealing the lengths to which the author has gone to keep her identity a secret over her 24-year career—was published for the first time in English just a month after the revelation. It's a fascinating read and offers a behind-the-scenes peek into Ferrante's life. Curious fans won't be able to resist.
14-The Vegetarian by Han Kang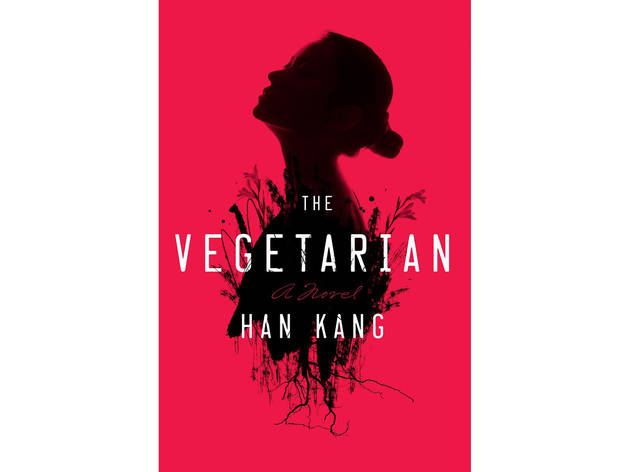 Though Kang's story centers on a woman who refuses to eat meat, it isn't a book about vegetarianism. Rather, this book follows what happens to one unremarkable family when one member—Yeong-hye, our title character—defies tradition. Her conversion to vegetarianism and descent into madness is narrated first by her husband, then her brother-in-law, then her sister. The reader sees the family start to unravel from the inside out. It's an intriguing and eerie story that gets under your skin and stays with you long after you've finished reading
15-Homegoing by Yaa Gyasi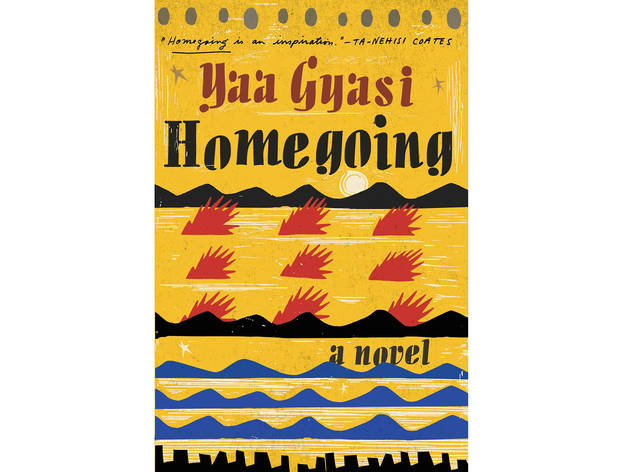 Two half-sisters, two vastly different lives. Effia and Esi were both born in eighteenth-century Ghana, but the similarities end there. Effia marries a British slave trader and lives in a luxurious castle, while Esi is captured, enslaved and shipped off to America. The book follows their descendants over several generations, putting the long–term consequences of slavery into dazzling, disarming focus.
Timeout.com
_________________
Thank you Maria!
Pix Queen




Number of posts

: 100670


Age

: 49


Your favorite David's role

: Hank Moody and Fox Mulder


Registration date :

2007-05-07



Thanks for the article Sir. And a big hurray for David.
Playing God





Number of posts

: 1259


Age

: 60


Localisation

: Germany


Your favorite David's role

: Hank Moody


Registration date :

2011-04-06



_________________
Credit to original photographer, poster, scanner, site & anyone I may have missed in between




Pix Queen




Number of posts

: 115373


Age

: 53


Registration date :

2007-04-27



---
Permissions in this forum:
You
cannot
reply to topics in this forum