Page 3 of 3 •
1, 2, 3
The Darkest Summer Reading List for Those Bright, Beachy Days
When it comes to new books, there's a lot to look forward to in the summer of 2018—though they might not leave you feeling very sunny.
By James Tarmy
23 de maio de 2018 06:08 BRT
A good beach book has to manage a delicate balancing act: It's got to be engrossing enough to compete with the waves (and keep you awake), but light enough that you can dip in and out of it among trips to the bar or the pool or the slip 'n' slide.
This summer brings an abundance of new releases that fit the bill. From fiction to memoir to history, readers will have their pick of a stellar lineup. But if these books have one thing in common, it's not their content but their outlook: Each will encourage you to change your outlook in dramatic ways—often not for the sunnier.  
—With assistance from Kate Krader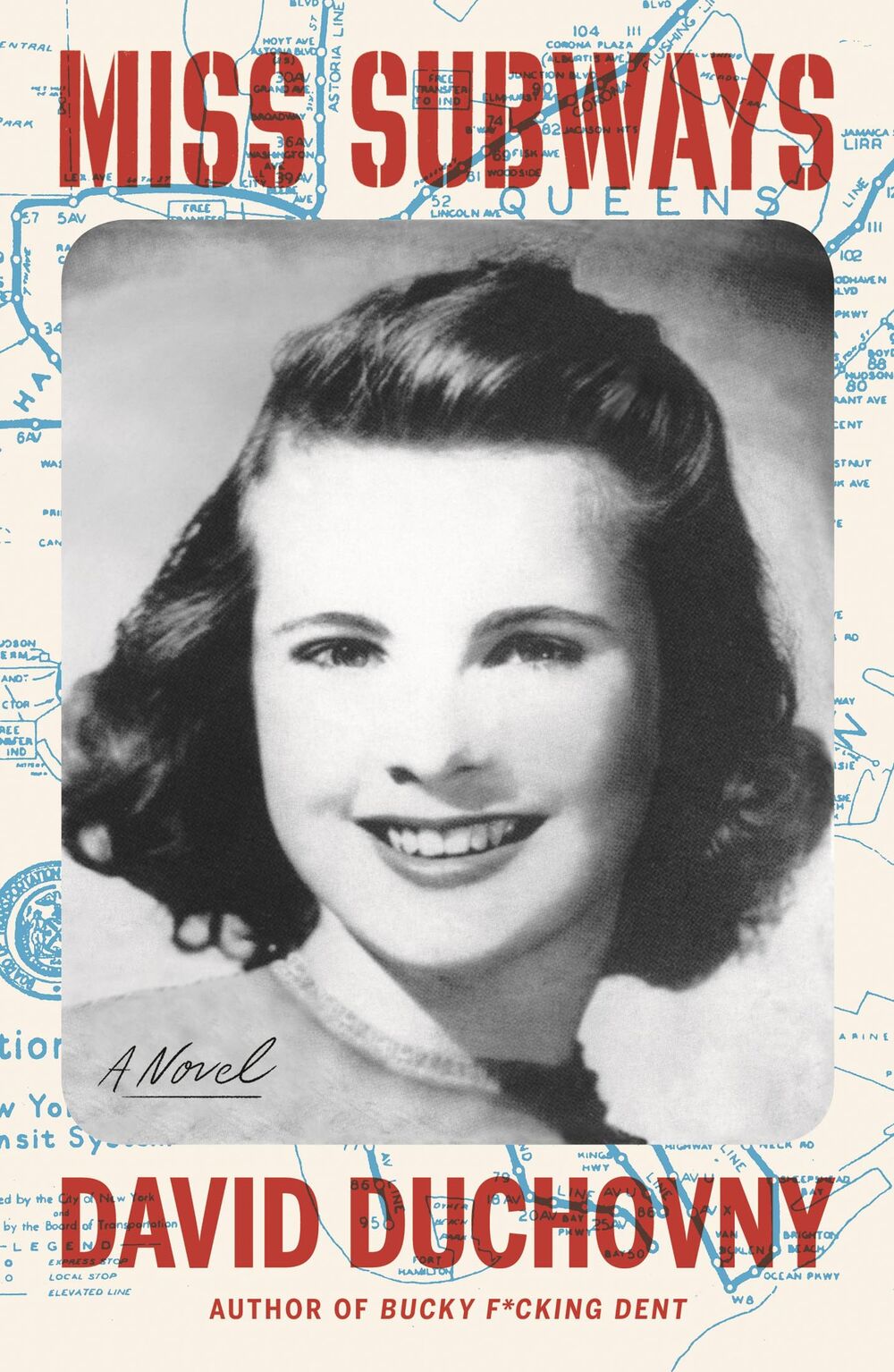 Miss Subways, by David Duchovny
In the latest effort by
X Files
actor David Duchovny,
Miss Subways
is billed as a "darkly funny fantasy novel." It follows Emer, a literary New Yorker, as she attempts to find love and purpose on multiple temporal planes. Along the way, the publisher writes, "Ener will battle natural and supernatural forces to find her true voice, power, and destiny." This isn't Duchovny's first book—his first,
Bucky F*cking Dent
(2016) was met with startlingly effusive reviews—and at this point, Duchovny has become a literary force to be reckoned with.  
Published by Farrar, Straus and Giroux, May 1
Bloomberg
Pix Queen




Number of posts

: 115373


Registration date :

2007-04-27



Miss Subways by David Duchovny @davidduchovny @fsgbooks #misssubways #bookreview #tarheelreader
May 28, 2018 jennifertarheelreader
My Thoughts:
Miss Subways by David Duchovny
My rating: 5 of 5 stars
5 supernatural stars to Miss Subways!
🌟 🌟 🌟 🌟 🌟
This audiobook was recommended by friend, Jennifer! I loved it!
This is going to be a short review because the synopsis says most of what I would let loose, which is not much, because this audio is a true experience. I keep saying AUDIO because David Duchovny of the X-Files, who happens to be the author of this book, is the narrator, and also in the starring role of Emer is Tea Leoni. What a delight to have these two reading an audio together, much less an audio as mystical and intriguing as this one!
Miss Subways is eccentric. It's a fairy tale. It's an homage to the city we all love, NYC. It's witty. It's surprising and unexpected. I read that it's inspired by both a Yeats' play and a famous myth. I'm not sure I would have loved it as much I did if I had read the book instead of the audio because the audio added flavor and charisma.
One more thing…if early on you question, "What the heck am I reading" like I did, keep going…It takes some time to go down this magnificent rabbit hole!
Synopsis:
A supernatural New York love story

Emer is just a girl living in New York City who takes the subway, buys ice cream from the bodega on the corner, has writerly aspirations, and lives with her boyfriend, Con. But is this life she lives the only path she's on? Taking inspiration from the myth of Emer and Cuchulain, loosely based on W. B. Yeats's play The Only Jealousy of Emer, and featuring an all-star cast of mythical figures from all over the world, David Duchovny's darkly funny fantasy novel Miss Subways is one woman's trippy, mystical journey down parallel tracks of time and love. On the way, Emer will battle natural and supernatural forces to find her true voice, power, and destiny. A fairy tale of love lost and regained, Miss Subways is also a love letter to the city that enchants us all: New York.
Miss Subways by David Duchovny @davidduchovny @fsgbooks #misssubways #bookreview #tarheelreader https://t.co/VXDpk2Hl2N pic.twitter.com/6KcuVNOxQZ

— Jennifer ~ TarHeelReader (@tarheelfit) 28 May 2018
Pix Queen




Number of posts

: 115373


Registration date :

2007-04-27



'Miss Subways,' by David Duchovny
By Caroline Leavitt
May 31, 2018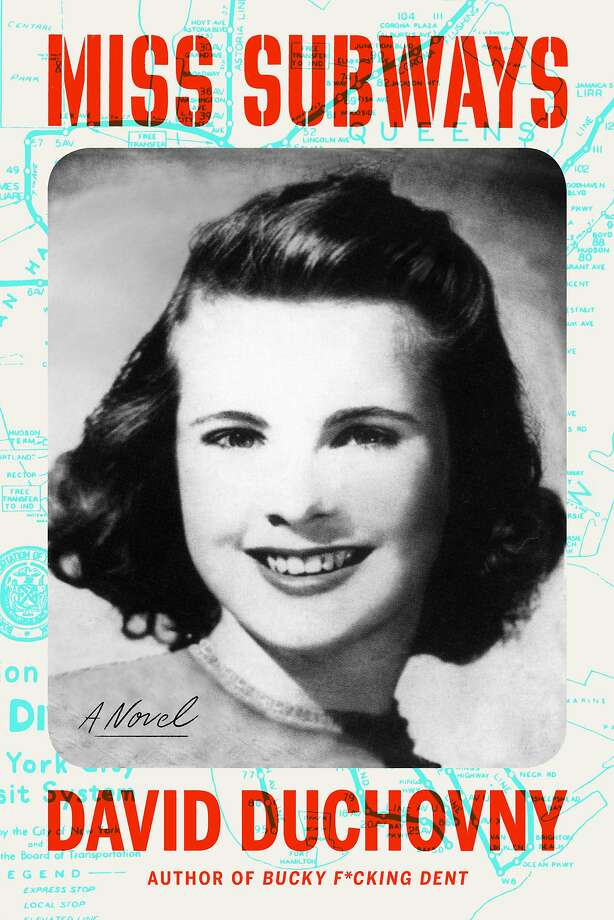 Photo: FSG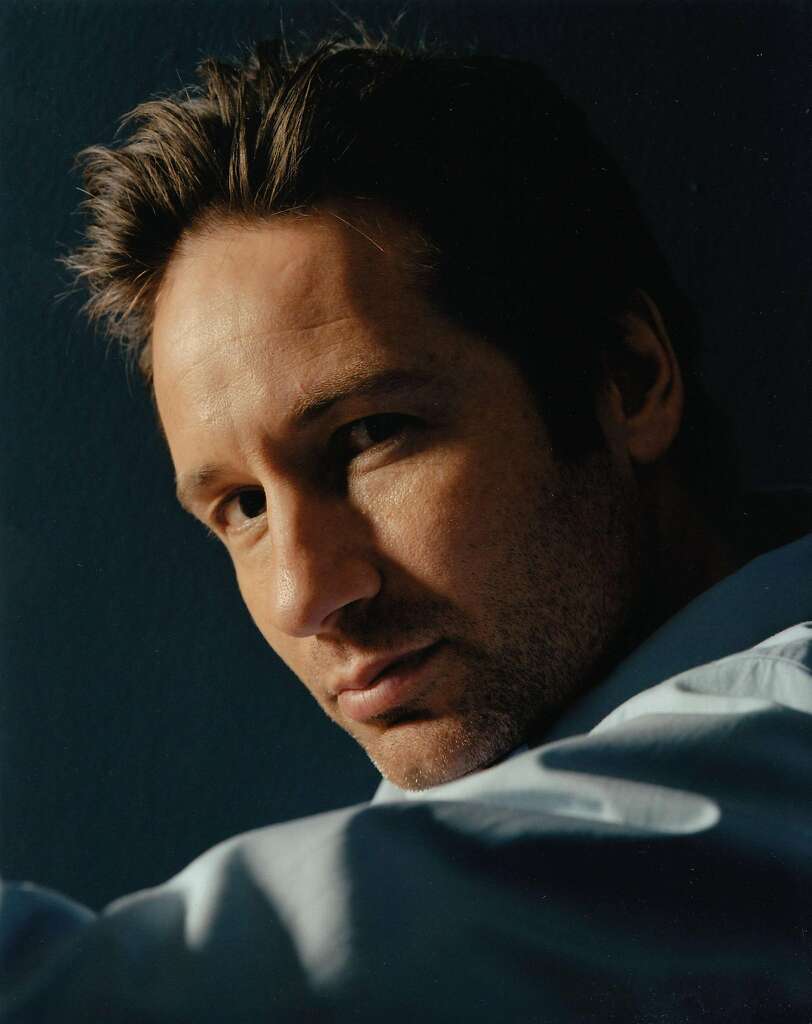 Photo: Tim Palen
Novels written by celebrities can be risky reads, but not in the hands of David Duchovny (star of "The X-Files" and "Californication"), who has crafted a witty and profound showstopper about ancient myths, modern New York City, and the persistence — and magic — of love.
In "Miss Subways," Duchovny's third novel (after "Holy Cow" and "Bucky F— Dent"), Emer is a Manhattan straphanger, a schoolteacher who'd be a writer if she didn't have to support Con, her boyfriend, who's written a book about Christian legends. But when Con strays toward another woman, Emer can virtually feel her heart breaking and her sense of the world shifting.
A doorman appears at her apartment, a Celtic sprite, guarding the passage ways between one reality and another, and he offers her an impossible choice. Con, he says, is fated to die soon unless she agrees to never see or remember him again. Without hesitation, Emer chooses. "The man lives. Love dies."
So why, then, is her life on replay, where alternate versions of her and Con, now a familiar stranger, keep being drawn to each other? Why are the past, present and future colliding? Like a female Odysseus, Emer goes to her Oracle, her underworld: the New York City subway system, to show her worth in battle, to find her own power and destiny, and to fight for love.
What makes Duchnovny's book such spectacular fun are all the references to gods and goddesses, myths and folklore, and how they illuminate our lives. Con's other woman is a version of Anansi, a spider from African tales. Emer and Con's love story parallels the Irish fable of Emer and Cuchulain, which stresses the importance of an independent life. But Duchovny also hones in on modern symbols like the 1940s Miss Subways posters, which made the ordinary spectacular by paying homage to everyday riders. Emer notices the sudden influx of pertinent quotes on the train from Nietzsche and Yeats.
Read "Miss Subways" as a wonderful fantasy, an exquisite love story or a valentine to New York City, but you can also, like Emer, look deeper. We are all made up of possible selves, each one created by the choices we make. We need to stop putting ourselves on repeat and instead, dare to be the heroes of our own stories. Real is just a version, the Irish doorman informs Emer, and Duchovny, with his brilliant last line, agrees: "All of it will be true."
I think that's on the right track.
Caroline Leavitt's latest novel is "Cruel Beautiful World." Email: books@sfchronicle.com
Miss Subways
By David Duchovny
(Farrar, Straus and Giroux; 307 pages; $26)
San Francisco Chronicle
_________________
Credit to original photographer, poster, scanner, site & anyone I may have missed in between




Look what's here. It only took a month for it to arrive in Brazil, but the wait was more than worth it #MissSubways @davidduchovny pic.twitter.com/ldLDakWOTj

— Beatriz (@beaboleyn) 7 June 2018
_________________
Credit to original photographer, poster, scanner, site & anyone I may have missed in between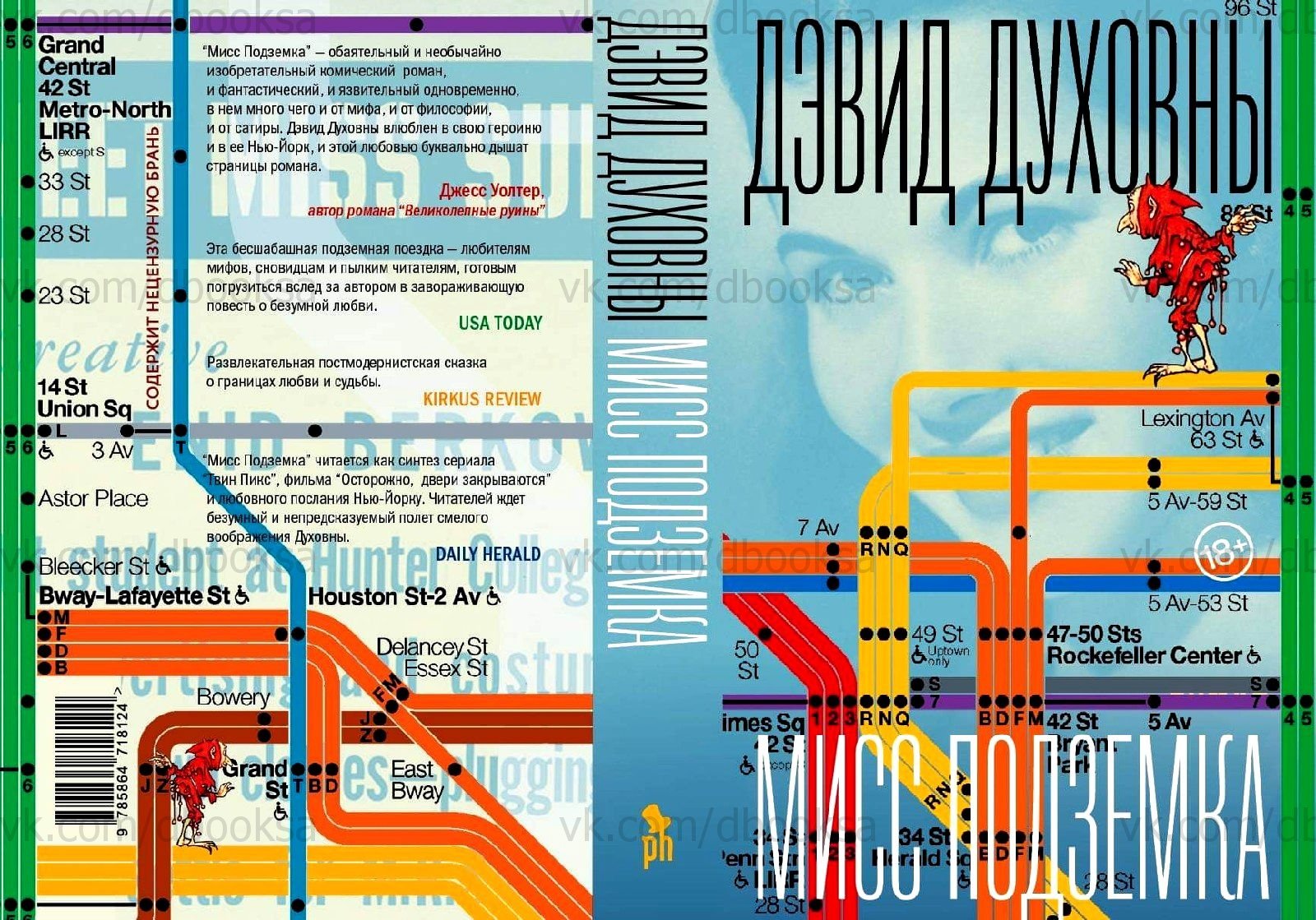 Russian cover @davidduchovny book Miss Subways.
Can't wait for March 2019 😍 pic.twitter.com/vc67zwWU2n

— Kate (@Kate_mamit) 7 de fevereiro de 2019
_________________
Credit to original photographer, poster, scanner, site & anyone I may have missed in between




Phantom





Number of posts

: 17276


Age

: 61


Localisation

: Bologna - Italy


Emploi

: Housewife


Your favorite David's role

: Fox Mulder


Registration date :

2011-01-20



Page 3 of 3 •
1, 2, 3
Similar topics
---
Permissions in this forum:
You
cannot
reply to topics in this forum