Page 3 of 3 •
1, 2, 3
Pippytu wrote:What did David do to his arm? So GA on crutches and David in a sling:) They beat each other up
Yeah, I'd like to know too what happened to his arm.
And Gillian on crutches?
Playing God





Number of posts

: 1211


Registration date :

2011-04-06



"Mulder...it's me." @davidduchovny #xphile #deerinheadlights pic.twitter.com/rAgyuhoaRd

— Adrienne Enderle (@alwaysadrienne) May 26, 2017
Pix Queen




Number of posts

: 108679


Registration date :

2007-04-27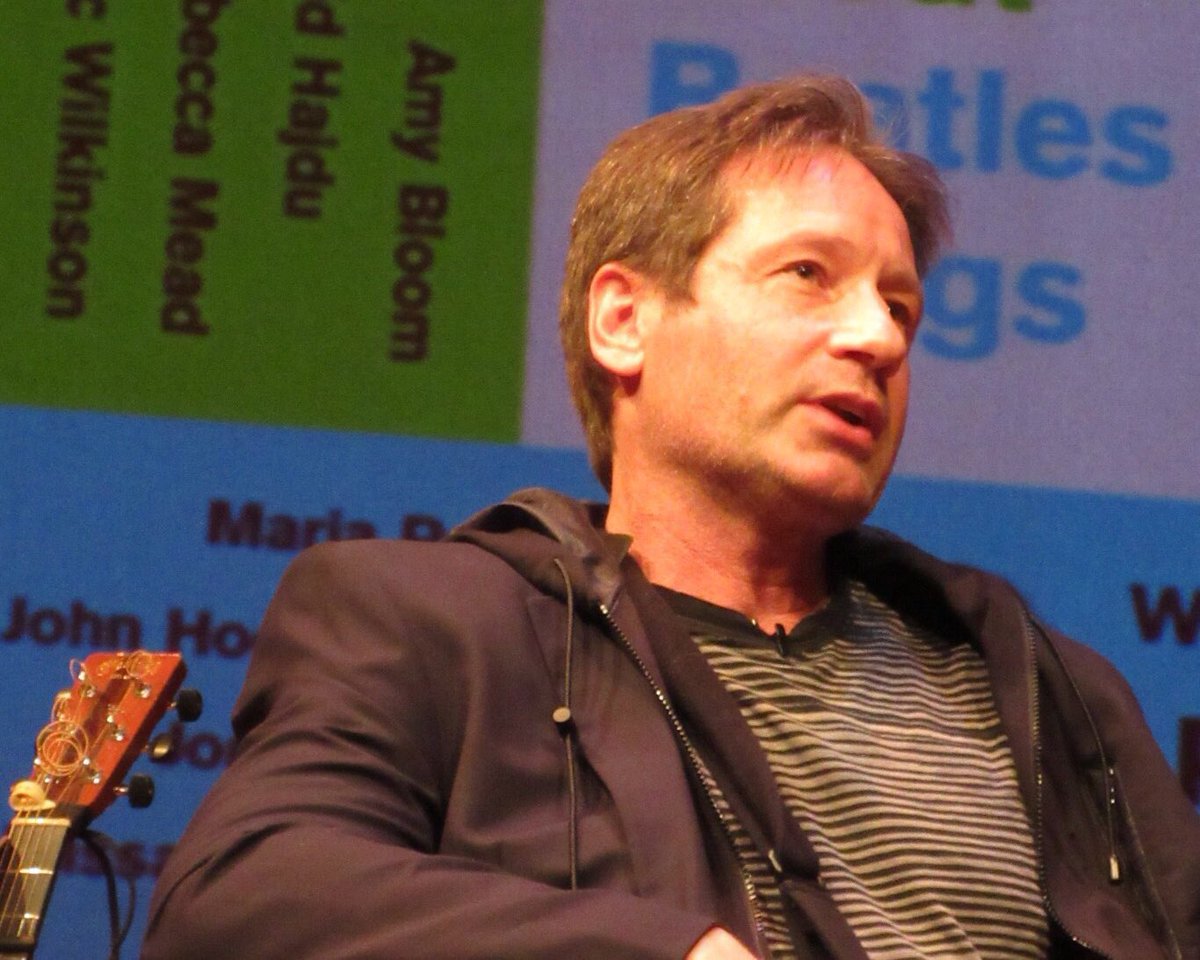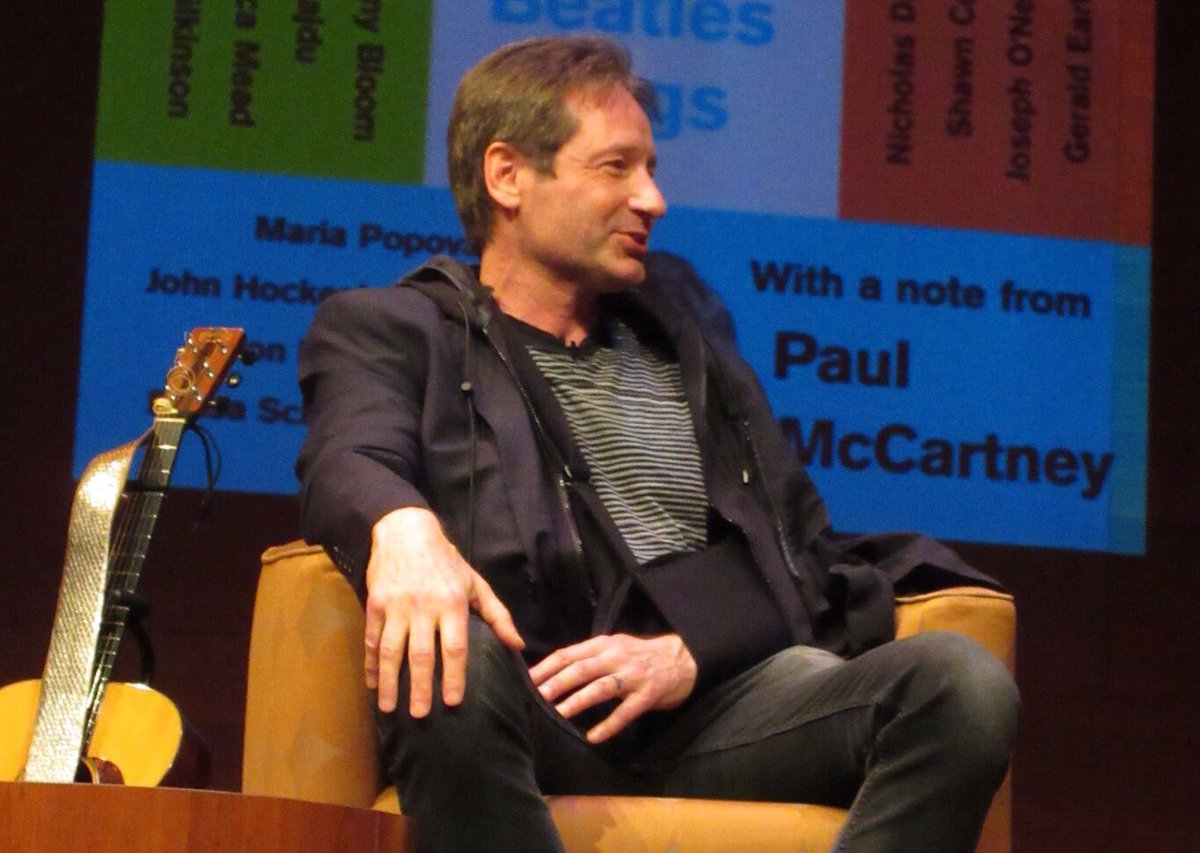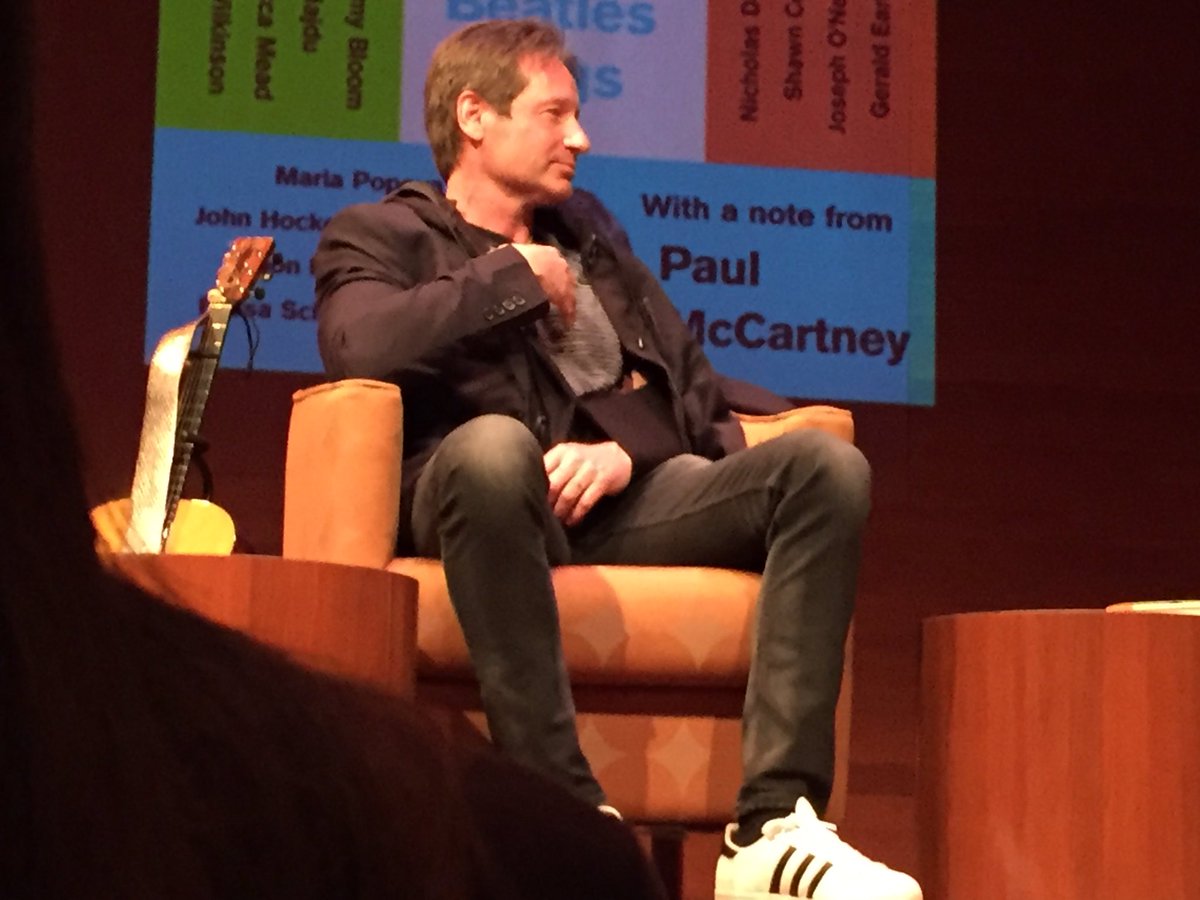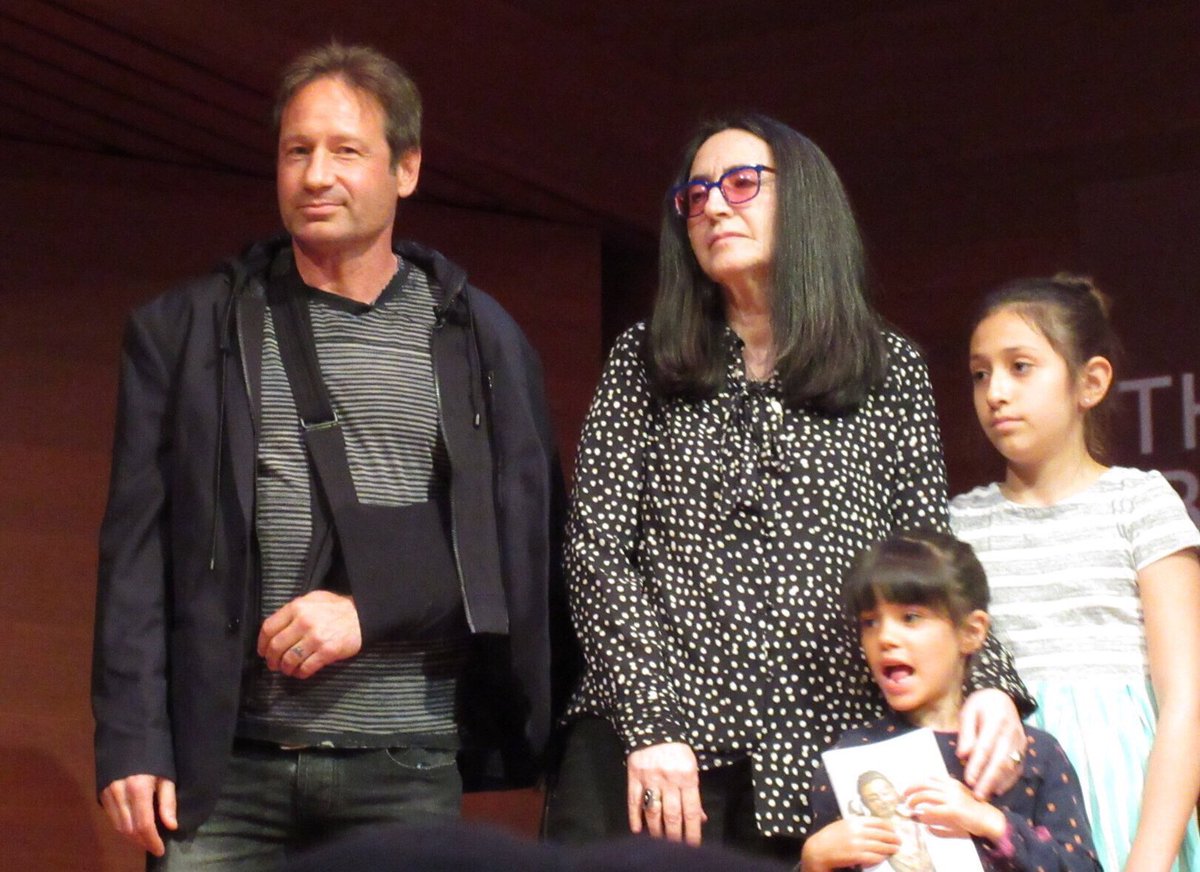 .@davidduchovny @RubinMuseum for launch of @InTheirLives.
He's a Beatles fan:reason number 9 David is my fave. #SgtPepper50 #SgtPepper pic.twitter.com/ZcHX07YdhJ

— MelT (@DrDuchovny) May 27, 2017
_________________
Credit to original photographer, poster, scanner, site & anyone I may have missed in between
David Duchovny 'In Their Lives' book launch
Dr Duchovny
Published on May 30, 2017
From The Rubin Museum talk about 'In Their Lives:Great Writers on Great Beatles Songs' Not the entire thing and his mic wasn't working so turn your volume up!
_________________
Credit to original photographer, poster, scanner, site & anyone I may have missed in between
Me encanta su look ahora. El pelo mucho mejor y parece más joven que en Aquarius. ¡Más guapo!
Red Shoe Diaries





Number of posts

: 372


Age

: 47


Localisation

: España


Your favorite David's role

: Fox Mulder


Registration date :

2011-03-26



Artists Reflect on The Beatles in Their Lives
Jun 17, 2017
by Ellen Fagan
"Hearing will be the last sense we will be witness to before we die." Thus opened the vibrant book launch for
In Their Lives: Great Writers on Great Beatles Songs
, a rather extraordinary compilation of 29 writers and creative people holding forth with personal accounts of how their lives were changed by their favorite Beatle tracks. Onstage at NYC's Rubin Museum, participants as diverse as actor David Duchovny and music critic Jon Pareles wittily engaged in Beatle shop talk, personal autobiography and spirited arguments. Grammy winner Shawn Colvin opened the evening with an achingly poignant guitar rendition of "I'll Be Back," then sat down to a structured but casual conversation with Pareles that touched upon their mutual love of vintage vinyl. (Colvin confessed that she "still thinks of albums in their entirety, with a side one and a side two.")
A stately gong signaled the end of that first exchange. Off went Colvin. On came Duchovny (wearing an arm sling "not from a guitar-related injury"). As you'd expect from the
X-Files
and
Californication
actor, Duchovny was full of dry humor and gritty honesty about his Beatle-infused childhood. Growing up strapped for cash in Lower Manhattan, he tended towards 45 singles — the cost-effective way of assembling his own favorite tracks. He admitted his all-time favorite is "Dear Prudence," because of its hypnotic heartbeat and mystical feel. He and Pareles then discussed the impact that the Fab Four's psychedelic phase had on their own mind-expanding attempts in life. When Pareles asked Duchovny if his fondness for their hallucinogenic songs were "pre-drug," Duchovny quipped, "Hey, I was 10 years old at the time!"
Next up was author Rick Moody (
The Ice Storm
) who expressed a partiality to the medley side of
Abbey Road
's classic "Golden Slumbers, Carry That Weight, The End." He spoke movingly of music's ties to childhood memories, and how his love of
Abbey Road
was contiguous with the painful break-up of his suburban Connecticut parents' marriage. That album provided "the happy ending [he] so sorely needed at that time." As Duchovny had pointed out earlier: "Pain is how we most strongly connect to our musical past — happiness won't provide that."
Also on the bill was novelist-essayist-critic Francine Prose (
Household Saints
) who sketched a hilarious portrait of her Brooklyn childhood: "I grew up in Brooklyn before it was Brooklyn — proto-Brooklyn!" Her beatnik-turned-hippie early days were well-served by The Beatles — from her passion for
a capella
singing to the band's metaphysical leanings during their later years. Of all the bandmates, she preferred George Harrison, whose "hungry spiritual" look, she admitted, appealed to her sensibilities. When she was younger she simply found Paul and Ringo too cute and John Lennon's intellectual snark a bit scary until she embraced those very qualities later on. The track she wrote about in the book (compiled by Andrew Blauner) was "Here Comes the Sun" of which she spoke glowingly, admiring its streamlined simplicity and beauty. Interestingly, she co-wrote her chapter with her 9-year-old granddaughter Emilia, a self-described Beatle expert who joined Prose onstage and read a portion of her contribution.
While other contributors to the book were in attendance in the audience, getting on stage for a brief bow at the conclusion, most of the 29 notables were unable to attend the event. But essayist and novelist Pico Iyer, singer-songwriter Rosanne Cash, and musical journalist and TV personality Touré each added particularly personal and thought-provoking chapters on "Yesterday," "No Reply" and "The Ballad of John and Yoko." 
New Yorker
staff writer Rebecca Mead wrote a particularly beguiling chapter about "Eleanor Rigby," which melded a history of the song itself with a beautifully laid-out landscape of her life when the song was in frequent radio rotation, punctuating the visceral role that music plays as the soundtrack of our lives.
In Their Lives: Great Writers on Great Beatles Songs
was recently released by Blue Rider Press New York. The book launch panel at the Rubin Museum took place on May 24, 2017.
– Ellen Fagan
Photo: Hulton Archive/Staff (courtesy Getty Images)
PS. For more great Beatles books, check out our post Since You've Already Heard The Beatles, Read Them. And for another take on The Beatles' extraordinary impact, check out How The Beatles (Almost) Destroyed My Sanity.
CultureSonar
_________________
Credit to original photographer, poster, scanner, site & anyone I may have missed in between
Page 3 of 3 •
1, 2, 3
---
Permissions in this forum:
You
cannot
reply to topics in this forum