Page 3 of 3 •
1, 2, 3
8 Aug 2017

What to Expect from The X-Files: Season 11

By Terri Schwartz

The X-Files will return on FOX, with an upgraded 10-episode Season 11. But what can we expect from the latest adventures of Mulder and Scully?

FOX President of Entertainment David Madden offered several good teases of what to expect in Season 11 while at the 2017 summer TV Critics' Association press tour. Read below to find out everything we learned:

There Will Be Eight Standalone Episodes and Two Mythology Episodes

Following in the format of Season 10, The X-Files' eleventh season will be bookended by mythology episodes, but uses its expanded episode order to offer more standalone adventures.

"The first episode will be a mythology episode, though it will be a much simpler mythology episode than last season. Then there will be eight standalone episodes, and [conclude with a mythology episode]," said Madden. "We'll touch on the mythology a little bit in those intervening episodes -- a little bit."

He added of the standalone episodes, "They will be more classic X-Files, Mulder and Scully and other characters plunging into new adventures."

Season 11 Picks Up Right from Last Season's Finale

"If you remember the ending where you saw the helicopter, it takes you right from there," said Madden. "We will then get launched into a very urgent adventure, which will have a lot to do with William, Mulder and Scully's kid. The search for William will be a significant thread through this show."

Familiar Faces Will Return

"You will see the Cigarette Smoking Man. You may even see, maybe, some tip to the Lone Gunmen along the line. There will be other characters from the previous mythology that will be reprised."

Lessons Learned from Season 10

"Last season, we had the responsibility to explain to the audience what had happened in those intervening seven or eight years. We had to take the time to make sure really could track everything that had happened. We were freed from that responsibility this time around. We could just plunge in and tell the stories. It was a different experience, but we're having a lot of fun doing it. It's also fun to have more episodes, it gives us a chance to tell more stories."

New Faces Join the Writing and Directing Staffs

After it was initally revealed that the Season 11 writing staff would consist entirely of men, FOX CEO Dana Walden made the announcement at TCA that two women have since been added to the team. Additionally, TVLine announced Carol Banker and Holly Dale will be directing episodes in Season 11.

To refresh yourself on all things X-Files, read IGN's review of Season 10, and check out our recent interview with David Duchovny.


IGN
Pix Queen




Number of posts

: 109243


Registration date :

2007-04-27



'The X-Files' Season 11 Hires 2 Female Directors
International Business Times 15h ago

The X-Files adds 2 female directors, Annabeth Gish to return for Season 11
SYFY WIRE 10h ago

Two Female Directors Come Aboard "The X-Files"
Bloody Disgusting 9h ago

The X-Files reboot adds two female directors after controversy over all-male writing staff
DigitalSpy.com 8h ago

X-Files Season 11: Carol Banker and Holly Dale To Direct Episodes, Two New Writers Join Staff
Den of Geek US 7h ago

'X-Files' Is 'Making Moves in the Right Direction' After All-Male Writers' Room Outcry
TheWrap 7h ago

So the X-Files Revival Hired Female Writers and Directors After All
Vanity Fair 7h ago

'X-Files': Fox Boss Gives New Season Clues, Talks Series' Female Staffing Issues – TCA
Deadline 6h ago

'X-Files' Season 11 Adds Two Female Writers and Directors
Moviefone 6h ago

New 'X-Files' Season Will Have Mostly Standalone Episodes
TheWrap 6h ago

Women writers are out there, The X-Files discovers
A.V. Club 6h ago

Next 'The X-Files' Season Will Only Have Two Mythology Episodes [TCA 2017]
/FILM 6h ago

X-Files Season 11 Has Much 'Simpler Mythology'
Screen Rant 6h ago

First Story Details for "The X-Files" Season 11
Bloody Disgusting 5h ago

The X-Files will focus on stand-alone stories in season 11
Looper 5h ago

Fox at TCA: 'The X-Files' Season 11 Adds Female Writers
TVInsider 5h ago

X-Files Is Dumping Most Mythology Episodes Next Season, and I'm X-Tra X-Cited
Gizmodo 5h ago

'The X-Files' Season 11 Cuts Back on Mythology; Adds Female Writers, Directors
Collider.com 4h ago

The X-Files' Attempts To Make Amends By Hiring Female Writers And Directors, But There's A Catch
UPROXX 4h ago

Fox Exec Says She Won't Make Excuses for Lack of Diversity, Proceeds to Make Tons of Excuses
Splinter 4h ago

THE X-FILES Season 11 Will Tell Mostly Standalone Stories
Nerdist 4h ago

THE X-FILES Season 11 Will Tell Mostly Standalone Stories
Nerdist 3h ago

There Will Actually Be Some Female Writers Working on The X-Files
ELLE.com 3h ago

'X-Files' adds female writers, directors after Gillian Anderson calls out show's lack of diversity
New York Daily News 2h ago

'X-Files' Season 11 is Mostly Standalone Stories and Not Mythology Episodes
Outer Places 1h ago

Fox boss responds to criticism of The X-Files season 10
DigitalSpy.com 33m ago

The X-Files season 11 will largely do away with the iconic alien colonist mythology
DigitalSpy.com 30m ago
Pix Queen




Number of posts

: 109243


Registration date :

2007-04-27



_________________
Credit to original photographer, poster, scanner, site & anyone I may have missed in between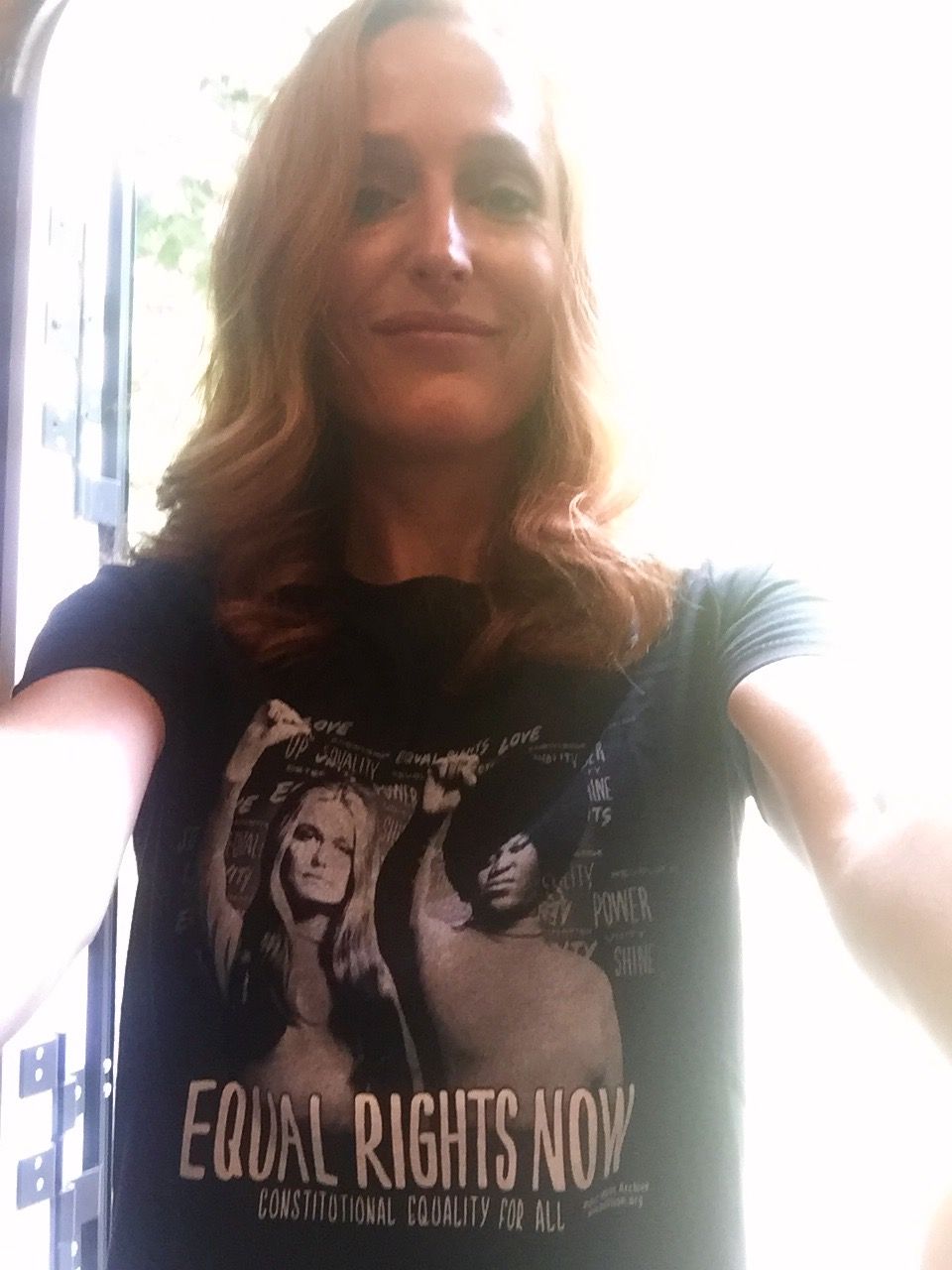 Dr Scully says...#EqualRightsNow. https://t.co/AWHcvl0cai pic.twitter.com/P5U5ywt0gX

— Gillian Anderson (@GillianA) August 9, 2017
_________________
Credit to original photographer, poster, scanner, site & anyone I may have missed in between




@WhatsFilming X-Files (?) at UBC? pic.twitter.com/YqdG53s3Cx

— Josh (@Tr3yJay) August 14, 2017
_________________
Credit to original photographer, poster, scanner, site & anyone I may have missed in between




Courtesy of Fox
The X-Files Season 11: Robbie Amell and Lauren Ambrose Returning
By Michael Ausiello / August 14 2017, 12:29 PM PDT
The X-Files
is bringing back Mulder and Scully 2.0 for Season 11.
TVLine has learned exclusively that Robbie Amell (
The Flash
) and Lauren Ambrose (
Six Feet Under
) have signed on to reprise their roles as Agents Miller and Einstein in the series' latest revival (set to bow on Fox in early 2018). It remains unclear how many of Season 11's 10 episodes they will appear in.
The pair made their
X-Files
debut in last year's six-episode revival as FBI special agents who bore more than a passing resemblance to David Duchovny's Mulder and Gillian Anderson's Scully. (Amell's Miller was open to nontraditional ideas and explanations, while Ambrose's Agent Einstein — a redheaded doctor who chose to make her career in the Bureau — was far more interested in solving mysteries by using clear-cut, irrefutable science.)
There was buzz that Fox and series creator Chris Carter briefly toyed with (but ultimately jettisoned) the idea of launching an
X-Files
spinoff centered on Miller and Einstein, something Carter neither confirmed not denied. For her part, Ambrose sidestepped the spinoff chatter when we spoke to her last year. "All I know is it was a great place to work and I would love to do more," she said at the time. "I love working with Chris and David and Gillian. They're all amazing, talented people… and I would like nothing more than to do more."
.@TheXFiles Season 11: @RobbieAmell and Lauren Ambrose Returning (Exclusive) https://t.co/aUP23pkkDN @GillianA @davidduchovny

— TVLine.com (@TVLine) August 14, 2017
_________________
Credit to original photographer, poster, scanner, site & anyone I may have missed in between




'The X-Files': Barbara Hershey Joins Season 11 Of Fox Series
Nellie Andreeva 35 mins ago
REX/Shutterstock
EXCLUSIVE:
Barbara Hershey has been tapped for a recurring role on the 10-episode eleventh season of the Fox sci-fi drama
The X-Files
and second as an event series, following last season's six-season revival.
Oscar-nominated Hershey will play Erika Price, a powerful figure who represents a mysterious organization. She joins returning stars David Duhovny and Gillian Anderson and co-star Mitch Pileggi.
Hershey recently co-starred on the A&E drama series
Damien
and has been recurring on ABC's
Once Upon a Tim
e. Her feature credits include the
Insidious
franchise and
Black Swan
. Hershey is repped by Pakula/King & Associates, Impression Entertainment and Jackoway Tyerman.
Deadline
_________________
Credit to original photographer, poster, scanner, site & anyone I may have missed in between




The X-Files is bringing back Agents Einstein and Miller (aka Mulder and Scully 2.0)
DigitalSpy.com 5h ago

The Bland Not-Mulder and Scully FBI Agents Will Be Back for X-Files Season 11
Gizmodo 4h ago

The X-Files: Robbie Amell & Lauren Ambrose Returning For Season 11
Screen Rant 3h ago

The X-Files: Robbie Amell and Lauren Ambrose Returning for Season 11
TV Series Finale 3h ago

Miller and Einstein Will Return in X-Files Season 11
TVweb 2h ago

Robbie Amell, Lauren Ambrose Returning For X-Files Season 11
411mania.com 2h ago

The X-Files: Agents Miller and Einstein To Return For Season 11
Den of Geek US 2h ago

The X-Files season 11 spoilers: Robbie Amell, Lauren Ambrose returning
Gears Of Biz 24m ago

Barbara Hershey to Study The X-Files
Dread Central 3h ago

Barbara Hershey Joins The X-Files Season 11
ComingSoon.net 3h ago

The X-Files Adds Barbara Hershey in Mysterious Season 11 Role
TVLine 3h ago

Barbara Hershey cast in The X-Files season 11
Looper 2h ago

Joins The Next Season Of The X-Files
Empire 2h ago

The X-Files Season 11 Adds Barbara Hershey In Mystery Role
Screen Rant 35m ago
_________________
Credit to original photographer, poster, scanner, site & anyone I may have missed in between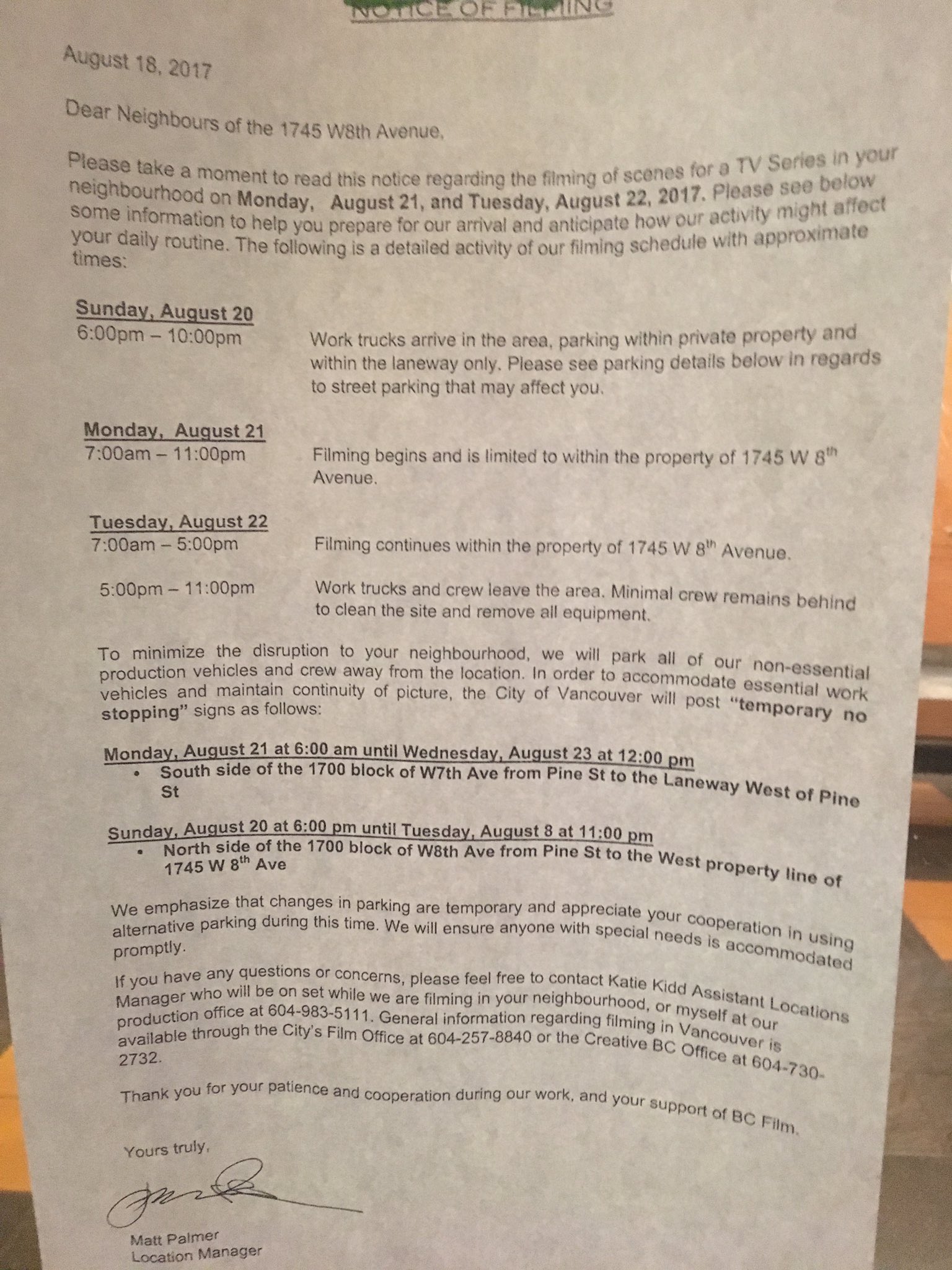 X-Files is back at 1745 W 8th next week @WhatsFilming @yvrshoots pic.twitter.com/SPw7En2fqk

— Mel 🛋 (@melchirii) 19 de agosto de 2017
_________________
Credit to original photographer, poster, scanner, site & anyone I may have missed in between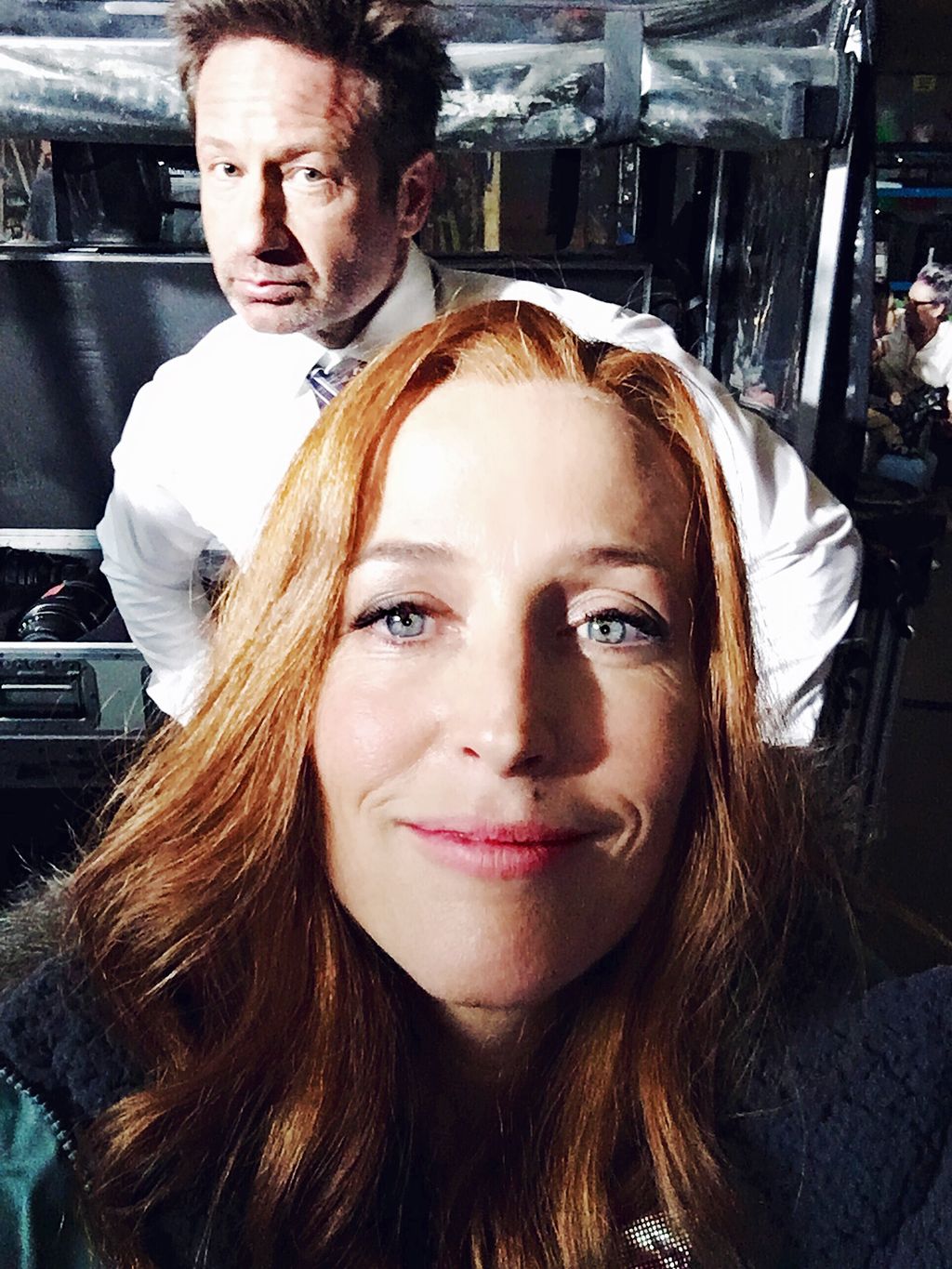 Well it's about time! @davidduchovny #TheXFiles pic.twitter.com/1014GTPdSP

— Gillian Anderson (@GillianA) 21 de agosto de 2017
_________________
Credit to original photographer, poster, scanner, site & anyone I may have missed in between




Page 3 of 3 •
1, 2, 3
Similar topics
---
Permissions in this forum:
You
cannot
reply to topics in this forum