New Hallmark Horror Ornaments Coming This Year
by Jeremy Dick
3 hours ago
Hallmark has unveiled their awesome new horror ornaments for 2017, which includes The Walking Dead, Alien, and The X-Files.
We're not even halfway through the year yet, but I already know what's going up on my tree come Christmas!
As a fan of 
The Walking Dead
, I already own the two Hallmark ornaments from the series. In previous years, Daryl Dixon and Rick Grimes ornaments have been released, adorning my tree. This year, I'll be able to add another character to my decorations, as 
Michonne
will be a part of Hallmark's 2017 keepsake line!
The company recently unveiled the horror ornaments they're releasing this year, which includes the Danai Gurira character. But she's in great company, because there are a few other amazing ornaments coming as well. Joining Michonne are three other awesome ornaments.
Ellen Ripley from the 
Alien
movies is up next. She's in the Power Loader from the first sequel in the series 
Aliens
. Rounding out the bunch are Mulder and Scully from 
The X-Files
as well as the one and only Beetlejuice. Every single one of these would look amazing on your Christmas tree, as you could tell from the images of them below (courtesy of Hallmark):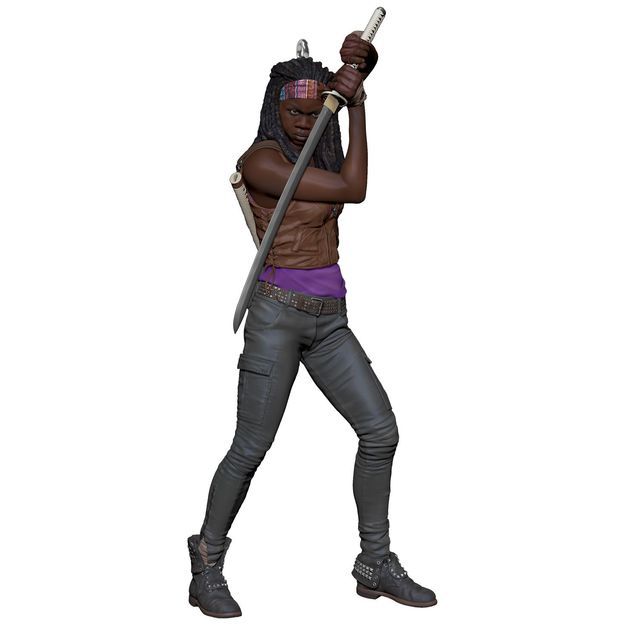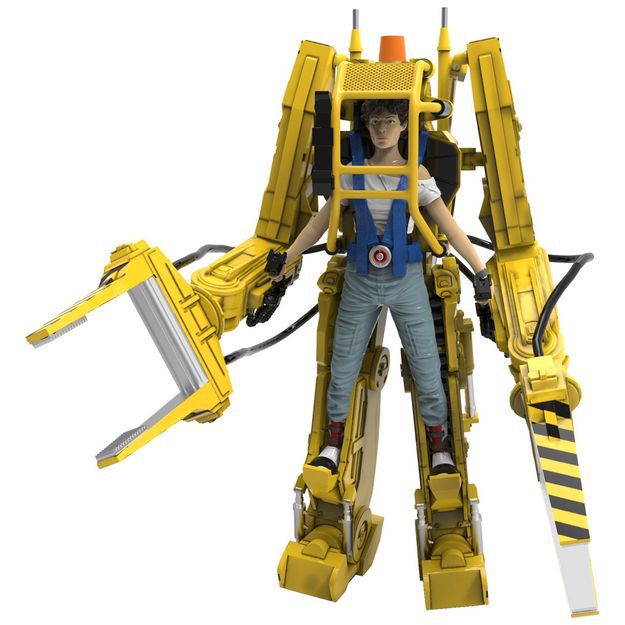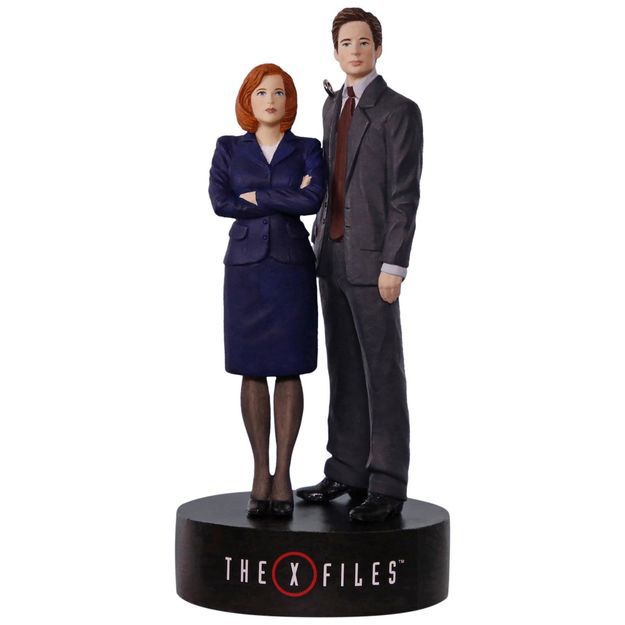 If you can only get just one or a couple of these, then you've got a very difficult decision ahead of you. For me, Michonne is a must-have. But so are all the others. What's a horror fan supposed to do? Dammit, I guess I've got to just bite the bullet and buy 'em all.
The 
Beetlejuice
ornament is coming out first, as it will be available on 
July 15
. Michonne, Ripley, and the Mulder and Scully ornaments all arrive on 
October 7
. I urge you to buy at least one of these, because the better the sell, the more horror keepsakes Hallmark will release!
1428 Elm
_________________
Credit to original photographer, poster, scanner, site & anyone I may have missed in between




X marks the Christmas tree, with new Mulder and Scully ornament
The dapper FBI agents are just the beginning. You can also deck the halls with Ripley, Michonne and Baby Groot.
by Gael Fashingbauer Cooper
May 3, 2017 11:30 AM PDT
If you plan to geek out this Christmas, the truth is out there.
Now you can deck your halls with an "X-Files" ornament from Hallmark depicting agents Fox Mulder and Dana Scully dressed in their dapper best. The ornament (on sale Oct. 7) even plays a snippet of the spooky "X-Files" theme, because Mulder wants to believe ... in Santa.
I want to believe in nerdy knickknacks.
Hallmark
Oh yes, you know an X-Phile that you can email this article to, right? Maybe it's you?
If "X-Files" isn't your nerdy novelty of choice, you can still geek up the tree (or your mantel, or desk, if Christmas trees aren't your thing). Hallmark also has Ripley from "Aliens" in her Power Loader (also available Oct. 7).
Get away from her, you elf.
Hallmark
Or maybe defend your tree's boughs with Michonne from "The Walking Dead" (available Oct. 7).
All I want for Christmas is a katana sharpener.
Hallmark
But the best might just be Baby Groot from "Guardians of the Galaxy Vol. 2," who rocks out to Parliament's "Flash Light." What's a better tree ornament than another tree (available July 15)?
Baby Groot could be rockin' around the Christmas tree.
Hallmark
Other new sci-fi-themed ornaments include Harry Potter's Gringotts bank, Deadpool in mid-leap, Captain Picard and Commander Data, and a lovely Princess Leia figure.
Most of the ornaments, including Mulder and Scully, Michonne and Groot, are $17.95 (£13.90, AU$24.08) each, while the Ripley ornament is $19.95 (£15.44 AU$26.76).
CNET
_________________
Credit to original photographer, poster, scanner, site & anyone I may have missed in between




The X-Files™ Scully and Mulder Musical Ornament
Regular price $17.95
Available October 7, 2017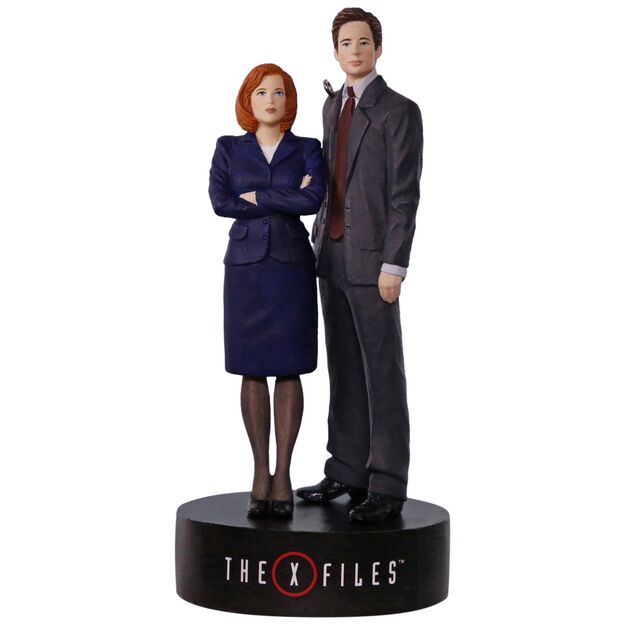 audio
Product Description
The truth is out there, and FBI special agents Fox Mulder and Dana Scully are on a mission to find it. Relive the mysteries and excitement with this Christmas ornament that plays a clip of the theme song from the popular science-fiction thriller series. Battery-operated music feature includes two replaceable LR44 batteries. Learn more about Keepsake Ornaments.


Christmas tree ornament.

Magic Sound.

Press button to hear music from The X-Files theme song.

Dated 2017 in copyright.

Battery operated. Two (2) LR44 batteries included.

Pre-packaged for easy gift-giving, preservation and storage.

2.35" W x 5" H x 1.9" D

Hallmark
_________________
Credit to original photographer, poster, scanner, site & anyone I may have missed in between




Similar topics
---
Permissions in this forum:
You
cannot
reply to topics in this forum