One X-Files Character Is Finally Getting An Origin Story In Season 11
By Laura Hurley
yesterday
The X-Files
is returning to television for a brand new batch of episodes in the not-too-distant future, and the trailer promises to deliver plenty of Mulder and Scully back in action. While we do know that a lot of focus in Season 11 will be on their absent son, it turns out that another character from
The X-Files
over the years will get a lot more focus in the new season. The long-suffering Walter Skinner will get more of an origin story than ever before. Actor Mitch Pileggi revealed some of what's in store, saying this:
You're going to find out a lot more about his past. Fans will find out who he is, where he comes from and why he is the way he is.
Walter Skinner has been around
The X-Files
from the very first season, and longtime fans have gotten to know at least a little bit about him. He fought in Vietnam when he was 18-years-old, and his experiences there shaped him in the rest of his life. Skinner also had a wife named Sharon, and he had the unfortunate habit of getting in over his head with bad people despite his intentions to do good.
At times an ally and at times an antagonist to Mulder and Scully, Skinner has been a key part of the series to date. Judging by Mitch Pileggi's comments to TVLine, we'll find out much more about the Skinman in Season 11, which should be great news for fans who didn't get as much Skinner as they wanted out of the six episodes of Season 10.
In fact,
The X-Files
Season 11 is giving Skinner an origin episode of his own. The sixth episode of the 10-episode season will be all about Skinner and the man he is when not attempting to keep Mulder and Scully under control. The trailer points toward some strife as the intrepid agents lose their trust in him, but Pileggi promises that Skinner ultimately "is their champion."
After all that Skinner did for the dynamic duo, ranging from selling his soul to the Cigarette-Smoking Man to try and save Scully from her cancer to pledging his support for the X-Files unit after Mulder's abduction and Scully's pregnancy, it will probably take something pretty huge for him to lose their trust. Dealings with the Cigarette-Smoking Man are a pretty solid way for folks to alienate Mulder and Scully, as Scully even turned on Monica Reyes in Season 10 when Monica revealed she'd been pressured to help the CSM after Scully left the FBI at the end of Season 9. Incidentally, Monica will be back in Season 11, so maybe we'll get to see her and Skinner together as a pair of former trusted allies whose loyalties are in question.
Personally, the news that we're getting more Skinner in Season 11 has me all the more excited about what's to come. Skinner has been one of the most intriguing characters of the series, and I'll admit that I laugh whenever he's faced with Mulder and Scully dragging him into their ridiculousness over and over again after the past 20+ years. More Skinner can only be a good things.
The X-Files
will return for Season 11 at some point in 2018. Hopefully it will answer some of the biggest questions we're still asking about everything that has happened over the years. For what you can watch while we wait for more X, take a gander at our fall TV guide.
CINEMABLEND
Last edited by jade1013 on Wed 17 Jan - 15:38; edited 1 time in total
_________________
Credit to original photographer, poster, scanner, site & anyone I may have missed in between




'The X-Files': Haley Joel Osment To Guest Star In Fox Event Series
by Denise Petski
October 31, 2017 10:00am
Rex/Shutterstock
Haley Joel Osment is set to guest star in the latest revival of
The X-Files
, scheduled to premiere next year on Fox. No character details are being revealed, but Osment will feature heavily in the "Skinner"–centric (played by series regular Mitch Pileggi) episode teased at New York Comic-Con.
The show, which earned 16 Emmy Awards, five Golden Globes and a Peabody Award, throughout its initial nine-season run, follows FBI special agents Mulder (David Duchovny) and Scully (Gillian Anderson), as they investigate unexplained cases – "X-Files" – for which the only answers involve paranormal phenomena. Series creator Chris Carter returns as executive producer, writer and director for the next installment, along with stars Duchovny and Anderson, Pileggi, William B. Davis and previously announced guest stars Annabeth Gish, Robbie Amell, and Lauren Ambrose and Barbara Hershey.
Osment was most recently seen co-starring in HBO comedy
Silicon Valley
, and will next been seen in the sci-fi comedy
Future Man
, premiering next month on Hulu. He's repped by MGMT. Entertainment, APA and Edelstein, Laird and Sob.
The 10-episode second installment of
The X-Files
event series will premiere in January on Fox.
Deadline
_________________
Credit to original photographer, poster, scanner, site & anyone I may have missed in between




Shutterstock
The X-Files: Haley Joel Osment to Guest Star in Skinner-Centric Episode
By Michael Ausiello / October 31 2017, 10:00 AM PDT
Haley Joel Osment is about to see bald people.
The X-Files
has tapped the Sixth Sense actor to guest star in Season 11's previously-announced Skinner-centric episode, TVLine has learned. Fox confirmed the casting but declined to provide details about Osment's character.
News that one of
The X-Files
' 10 new revival episodes would delve into the origin story of Mitch Pileggi's still-mysterious Assistant FBI director broke earlier this month at New York Comic-Con. "You're going to find out a lot more about his past," the actor confirmed. "Fans will find out who he is, where he comes from and why he is the way he is." (Series creator Chris Carter went on to reveal at NYCC that the episode will introduce us to a younger version of Skinner — could that be who Osment is playing?)
Osment's TV credits include stints on HBO's
Silicon Valley
and the forthcoming Hulu comedy
Future Man
.
The X-Files
returns to Fox in early 2018.
TVLine
_________________
Credit to original photographer, poster, scanner, site & anyone I may have missed in between




First look at Haley Joel Osment on The X-Files
James Hibberd January 10, 2018 AT 11:07 AM EST
To celebrate our Winter TV Preview, EW is bringing fans 25 Scoops in 25 Days. From now until the end of the month, follow the hashtag #25Scoops25Days on Twitter and Instagram to keep up with the latest — and check EW.com/25scoops for all the news and surprises.
Ready for your exclusive first look at Haley Joel Osment on Fox's
The X-Files
?
The Sixth Sense
and
A.I.
star is joining the sci-fi drama for an upcoming episode that gives some never-bef0re-revealed backstory on Walter Skinner (Mitch Pileggi):
Fox
"We've really never explored the character of Walter Skinner," creator Chris Carter told EW. "We learn more about Skinner and more about his connections to Mulder and Scully and how he's been a loyal advocate of theirs at his own expense. We learn about his young life and the 
X-Files
 moment he experienced as a much younger man."
There are no details yet about what role Osment's character will play in Skinner's story.
Since his child actor days, Osment had arcs on Amazon's
Alpha House
and HBO's
Silicon Valley
.
The Skinner-centric hour will be the sixth episode of the current season, which airs Wednesday nights on Fox.
EW.com
_________________
Credit to original photographer, poster, scanner, site & anyone I may have missed in between




The X-Files - Episode 11.06 - Kitten - Press Release
Posted by SpoilerTV at January 17, 2018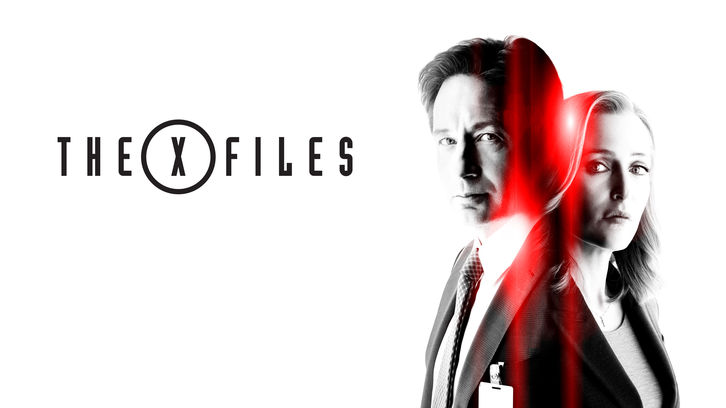 THE PAST CAN BE HAUNTING ON AN ALL-NEW "THE X-FILES" WEDNESDAY, FEBRUARY 7, ON FOX
Episode Written by Gabe Rotter and Directed by Carol Banker; Haley Joel Osment Guest-Stars
Skinner goes AWOL when his past comes back to haunt him. As Mulder and Scully try to track him down, their growing mistrust of him reaches its apex in the all-new "Kitten" episode of THE X-FILES airing Wednesday, Feb. 7 (8:00-9:00 PM ET/PT) on FOX. (XF-1106) (TV-14 L, V)
Cast: David Duchovny as Fox Mulder; Gillian Anderson as Dana Scully; Mitch Pileggi as Walter Skinner
Guest Cast: Haley Joel Osment as Davey James; Cory Rempel as young Walter Skinner, Jovan Nenadic as John "Kitten" James, Brendan Patrick Connor as Sherriff Mac Stenzler, James Pickens Jr. as Alvin Kersh, Jeremy Jones as Sergeant
Source: FOX
SpoilerTV
_________________
Credit to original photographer, poster, scanner, site & anyone I may have missed in between




Similar topics
---
Permissions in this forum:
You
cannot
reply to topics in this forum