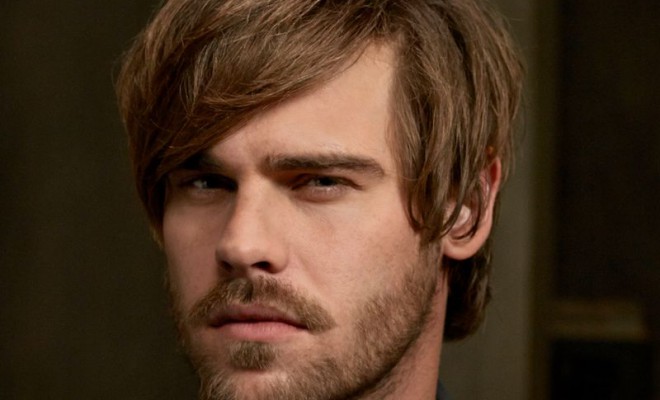 Grey Damon Ė Aquarius
By starrymag | May 28, 2015
By: Jamie Steinberg
Q) What made you want to be a part of the show?
A) I suppose it was a very cool concept. Initially, i wasnít so sure right off the bat because I wasnít so sure I wanted to play a cop this early on in my career. But as soon as I heard undercover, 60ís and David Duchovny, I was pretty onboard after that
Q) How was your character, Brian Shafe, originally described to you?
A) When you go out for auditions, you basically have breakdowns with a description for whatever they are seeking for the character. So, I guess if I can remember correctly they said rugged and undercover. They gave some description words and a little bit of the plot.
Q) How did you prepare for your role?
A) Our creator, John McNamara, sent out an email to all the new cast giving us a list of books and references to look through. I had about three weeks before starting to shoot to read books, interviews with people from the 60ís, immerse myself in music and watch documentaries. Just doing that for three weeks straight may be more modern, but I pretty much immersed myself in it and prepared.
Q) What have you added to the role that wasnít originally scripted for you?
A) Honestly, I couldnít tell you. Our creator and everyone behind the camera are kind of like mad scientists. They have an idea of what they want to do and where they want the characters to go, but often times they wouldnít tell us because they didnít want us to get married to any ideas.† I think that was good because they had told me a few ideas they had for my character and I got so excited, but it didnít happen or I was pleasantly surprised by what they did do. I guess if there is to be a Season 2, we might still utilize those ideas. But by episode three or four I was very trusting with what they chose, but I think they did such a good job of doing it in a fluid and realistic and solid and interesting way.
Q) Talk about working alongside of David Duchovny.
A) Heís awesome! Heís so professional and knows his stuff. There wasnít a day that didnít go by where I didnít learn something from him. He taught me about my own skill set and how I needed to improve on it. All in all, heís a really cool guy who has your back and looks out for you. He just wants good work out of everyone. Heís a good leader, for sure.
Q) Was the chemistry with the cast instant or did it take some time for everyone to bond?
A) It felt pretty good to me. I canít speak for anyone else, but I think everyone got along pretty much right away. I think everyone was just so excited about the project. We all felt fortunate to be a part of something so cool and unique. I think it was a pretty easy adjustment. Itís always an adjustment on a new show, not knowing what it is going to be, where it is going to go or what needs to be put into it. It takes a minute working off of other actors to see if you are going to flow or not, but the cast knew exactly what they wanted knowing weíd work well together. It was a very easy transition.
Q) What were some of your most memorable moments from filming ďAquarius?Ē
A) Itís sort of all a blur now. I know David and I were always messing with each other on set. I guess it was just this great feeling to be a part of this set is a good memory. Hanging out with everyone, hanging out with people who wanted to do good work and make something awesome of this.
Q) You are a part of social media. Are you looking forward to that instant fan feedback you will be receiving when the show premieres?
A) I do like social media because, for me, it is like a library. Itís a place I can keep cool photos or great quotes. I also like to promote artists that I love by posting something about them and getting a little recognition for them. I enjoy supporting the arts because I love art! I donít think I would be in the field that I am if I didnít. So, for me, social media is a way for me to have something that I can easily access to look at stuff I love or to remember a job that I was on and recall a specific experience. In terms of responses and communicating with people, I guess I could be a little better at that. I donít always read the comments. Sometimes I will and if it gets a little negative I try to just avoid that. I think itís drab trash that sort of oversaturates social media, or it can. For me, itís just a library so far and a way for my friends and family to see what Iím getting into. Itís nice if you have followers and they are into the same things you are, but itís really not the most important thing to me to know what a bunch of followers think. Of course, I want people to like what I do, but I donít really mind what they have to say in a negative context because I donít feel like supporting negativity. I donít think anyone should.
Q) What do you to be sure that viewers know about the show?
A) Anything I would want them to know is that it is a really cool show, but about mid point of the season viewers will get to see what the show is really about. When the show starts you have to character build, set up plots and themes and what not. I really do love this show and would 100% recommend it to anyone. I think right after episode five or six people are really going to see what the show is all about. I donít think theyíll be bored, but weíll really get to show how awesome the show really is.
Q) What would you like to say to everyone who is a fan and supporter of you and your work?
A) Thank you! I hope I can continue to please.
Starry Constellation Magazine
_________________
Credit to original photographer, poster, scanner, site & anyone I may have missed in between




Pix Queen




Number of posts

: 113367


Age

: 53


Registration date :

2007-04-27



_________________
Thank you Maria!
Pix Queen




Number of posts

: 100670


Age

: 48


Your favorite David's role

: Hank Moody and Fox Mulder


Registration date :

2007-05-07



---
Permissions in this forum:
You
cannot
reply to topics in this forum