Orange inn hosting music 'Sessions at Willow Grove'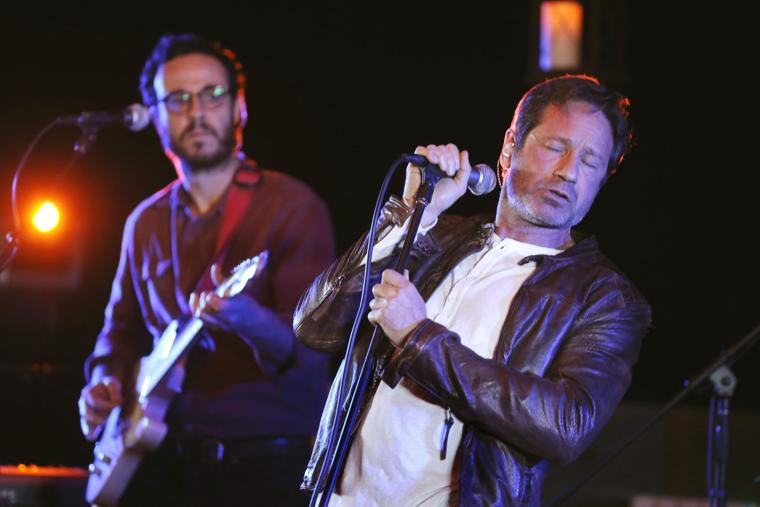 JOE MAHONEY
David Duchovny performs during Sessions at Willow Grove.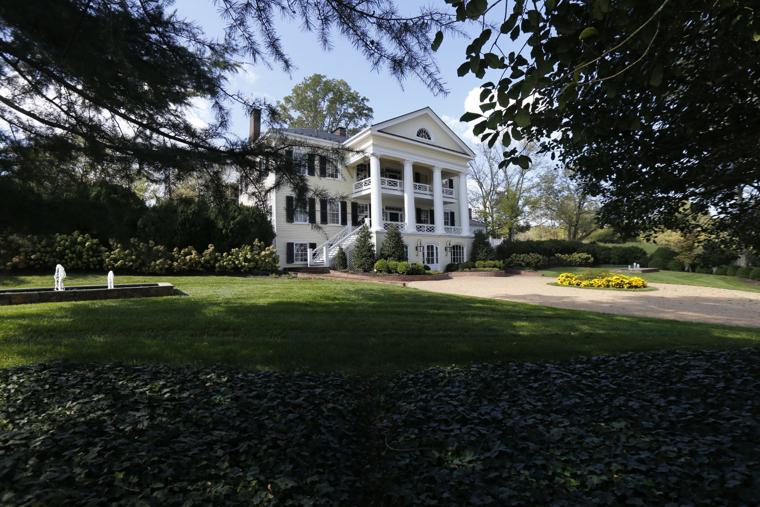 JOE MAHONEY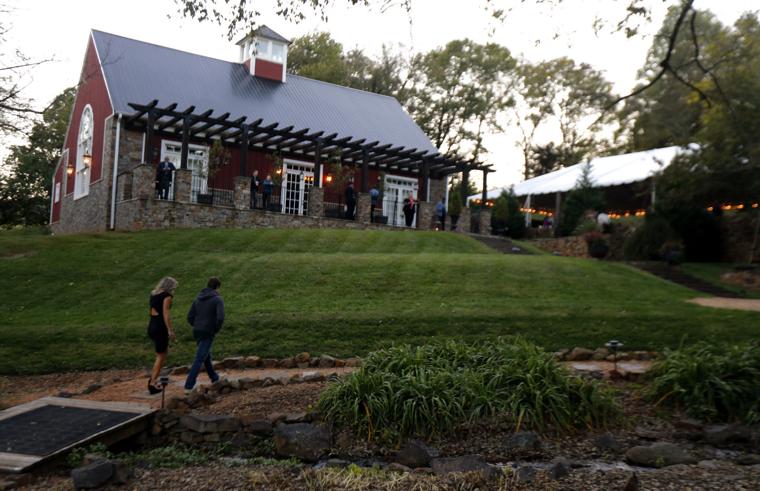 JOE MAHONEY
Sessions at Willow Grove are recorded in the barn on the property of The Inn at Willow Grove. Guests enjoy a pre-concert reception in an adjacent tent.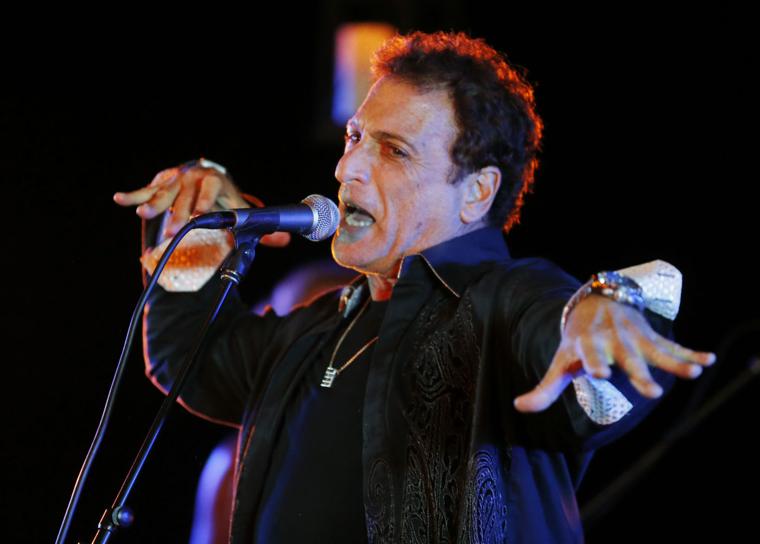 JOE MAHONEY
Performer Bob Pressner.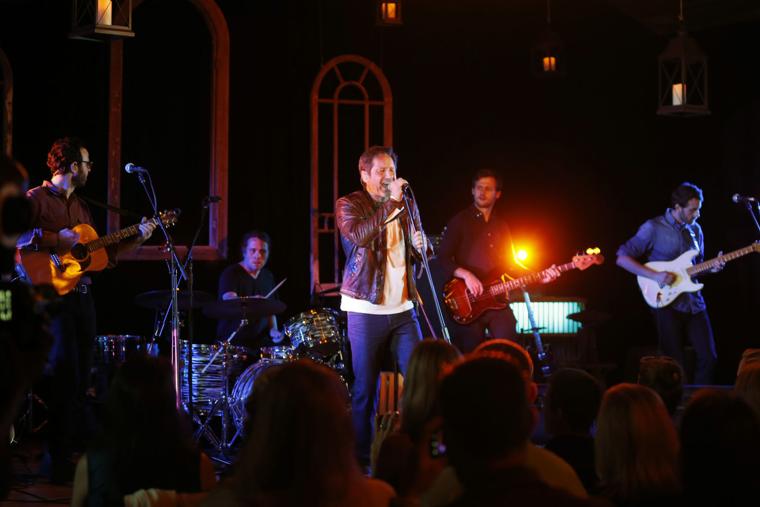 JOE MAHONEY/times-dispatch
David Duchovny performs during Sessions at Willow Grove.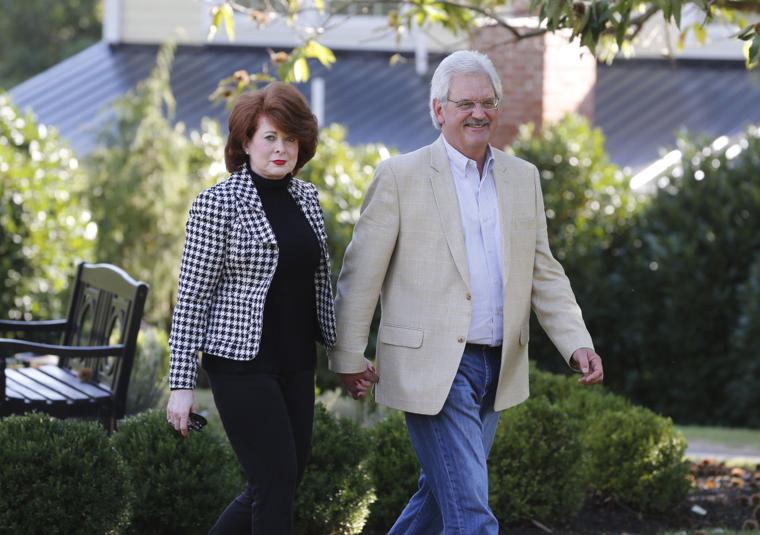 JOE MAHONEY
Charlene and David Scibal are ownders of The Inn at Willow Grove in Orange County, Va.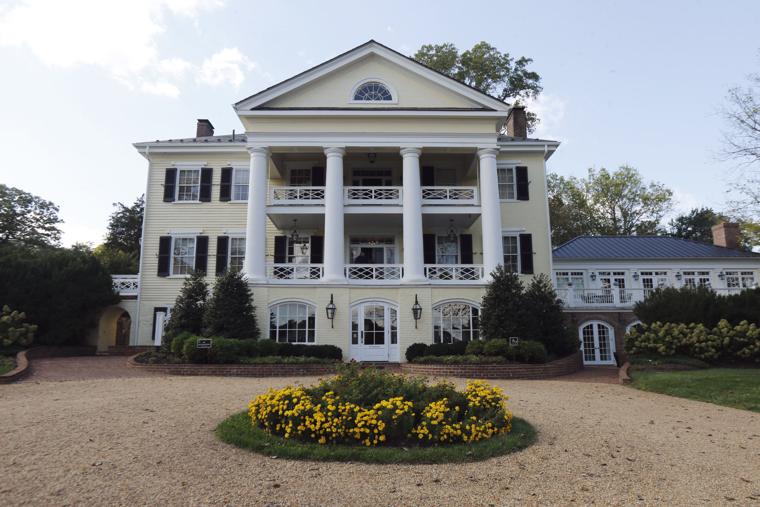 JOE MAHONEY
The Inn at Willow Grove.
'Sessions at Willow Grove'What:
A cable television music series shot on location at The Inn at Willow Grove
Where:
14079 Plantation Way, Orange (just off state Route 15 between the town of Orange and the Rapidan River, about 90 minutes from downtown Richmond)
Schedule:
It varies. The band Awolnation should be there Nov. 12, but check with the inn for the time and ticket information.
Info:
(540) 317-1206 or innatwillowgrove.com/ or http://thesessions.tv/
Posted: Saturday, October 31, 2015 10:00 pm
By ZACHARY REID Richmond Times-Dispatch
ORANGE —
It wasn't supposed to get this complicated or grandiose, but David Scibal isn't one to pass up a good opportunity. 
"It was supposed to just be one guy strumming a guitar," he said recently, relaxing on a patio on the sprawling slice of bucolic countryside he and his wife have restored just outside the city of Orange.
Scibal is not a "just be" kind of guy, though, and there's no surprise that his plan to host live music on the grounds of his luxury hotel, The Inn at Willow Grove, has turned into him hosting a fledgling cable television series of music performances.
The "Sessions at Willow Grove" recently wrapped up its first season for Comcast's Xfinity On Demand service. It is now a couple of episodes into its second season.
The first season included performances by The Tenors, Marc Broussard, Nick Lachey and Johnny Gill among others. Some of their performances are also available online on the Vimeo music channel.
Actor David Duchovny, famous for his role on the 1990s sci-fi hit "The X-Files," was there in October to sing songs from his first album, "Hell or Highwater," which was released in May. He was joined by singer-songwriter Bob Pressner, who was there to tape his second episode.
"When I saw this place, I knew we could do so much here," said Kurt Zendzian, who produces the series.
The place is a nearly 40-acre estate that sprawls across the foothills of the Blue Ridge Mountains. It's just off state Route 15 about halfway between the town of Orange and the Rapidan River.
From the road, the three-story, 18th-century plantation house easily comes into view. The yellow clapboard-and-brick house with massive columns holding up two levels of porches has been renovated. It now includes four guest rooms, a pub and a restaurant, which is open to the public five days a week.
The grounds feature a number of cottages that house 10 more guest rooms, a spring house, a building quaintly called "the barn" — a well-equipped meeting and performance space, complete with commercial kitchen, is tucked into a building that looks like a classic red barn — and an adjacent covered patio that can hold hundreds of people. The property also has a natural spring, a winding stream and acres of gently rolling hills.
"The beautiful thing is, everything you can see is protected," said Matt Scibal, David's son and general manager of the property.
A combination of conservation easements and like-minded neighbors, he said, will keep the area rural into the foreseeable future.
The property is five years into its rebirth as a luxury inn.
When the Scibals first spotted it, they said, the house needed a thorough makeover.
They were living in Hendersonville, N.C., several years ago when they bought too many horses. Their search for more acreage took them across North Carolina and into Virginia. They spotted the Willow Grove property the way so many others do: by driving by.
They kept on driving the first time, but by the time they got to Lexington — their intended destination — they turned around.
"I knew that was the place I wanted to be," said David, who owns an insurance company that specializes in workers' compensation.
He and his wife, Charlene, a chef, artist and one-time restaurateur, weren't deterred by the massive renovation the property needed. They'd completed more than two dozen renovations before getting to Virginia and said they looked forward to another.
"It's all about the fun," David said.
"We didn't want anything stuffy here," Charlene said. "We wanted something comfortable."
"It's a place where people can come in wearing jeans and be comfortable," David said. "It's whimsical."
The stately manor has the requisite stately manor touches: classical paintings, leather furniture, a feel of gentrified life. But it also has cow paintings, chairs made out of old books, and a dog-bone sculpture in the garden.
And for the past year, it also has had regular invasions by television crews, musicians and paying audiences.
There were some technical challenges, Zendzian said, such as finding enough skilled crew for a 12-camera operation in a rural area not known for television production. But the pieces, he said, could be trucked in.
"This is the kind of place where you can kind of get away from it all and just focus on the art," he said. "You can't always get a cell signal here, so your devices don't always work. It's about the music when you're here."
Pressner, a transplanted New Yorker who traded a career in commodities brokerage for one in music, said the property was a great place to commune with nature. The afternoon before his performance, he wandered the gardens and wrote poetry. That night, he had the band play a jazz groove while he read his thoughts off his iPhone.
Duchovny took a more standard approach, playing the role of rock star. He said it was his first time in Virginia and his first time filming a live music performance.
Zendzian was busy putting the finishing touches on that night's performance and looking ahead to November, with the band Awolnation scheduled for the most unusual Sessions yet.
"When we started, I was worried about getting bands," he said. "I was thinking we'd get D- or C-list talent. Now we have people coming to us."
The audiences are lining up, too. The shows always come with a reception, and some people buy VIP passes that get them into special dinners and offer a chance to meet and mingle with the stars.
"It's supposed to be a fun night," Scibal said between the Pressner and Duchovny performances. "We wanted to show off the property and have some fun."
zreid@timesdispatch.com
(804) 775-8179
Richmond Times-Dispatch
_________________
Credit to original photographer, poster, scanner, site & anyone I may have missed in between




Pix Queen




Number of posts

: 112977


Age

: 53


Registration date :

2007-04-27



_________________
Thank you Maria!
Pix Queen




Number of posts

: 100670


Age

: 48


Your favorite David's role

: Hank Moody and Fox Mulder


Registration date :

2007-05-07



Phantom





Number of posts

: 17116


Age

: 60


Localisation

: Bologna - Italy


Emploi

: Housewife


Your favorite David's role

: Fox Mulder


Registration date :

2011-01-20



---
Permissions in this forum:
You
cannot
reply to topics in this forum